The new Ozgene website is a knockout!
The new Ozgene website is a knockout!
In this issue
---
The new Ozgene website is a knockout!
Is there something you always wanted to know about Ozgene? Chances are that the answer can now be found on our new website at www.ozgene.com. We are pleased to announce the launch of the website, packed with new features and information.
New features include a complete Ozgene history, Frank's blog, information on the Ozgene team and patents, as well as a newsletter page and archive. We also provide more detailed information on our services, with specific publication lists on our knockout, knockin and transgenic mouse models.
We are particularly excited about our publications page, which contains an interactive map that displays published Ozgene mouse models around the world. Since an Ozgene mouse is currently published every 12 days, we are expecting many more dots on the map.
So go ahead, check it out! You will be sure to enjoy some new cartoon Ozgene mice along with an overall clean, fresh look and easy navigation. We would love to hear what you think and look forward to your feedback through the contact us page.
---
Our customers publish more often
J Immunol. 2014 May 1.
Naive idiotope-specific B and T cells collaborate efficiently in the absence of dendritic cells.
Jacobsen J, Haabeth OA, Tveita AA, Schjetne KW, Munthe LA, Bogen B. Oslo University Hospital, Norway. [read]
"We chose Ozgene because they had the best scientific expertise. Although the price was higher than competitors, the scientific discussions about the mice we wanted generated, was better."
– Dr Johanne Jacobsen, Oslo University Hospital, Norway
FASEB J. 2014 Mar 5.
A human sleep homeostasis phenotype in mice expressing a primate-specific PER3 variable-number tandem-repeat coding-region polymorphism.
Hasan S, van der Veen DR, Winsky-Sommerer R, Hogben A, Laing EE, Koentgen F, Dijk DJ, Archer SN. University of Surrey, UK. [read]
"We selected Ozgene because they offered a very competitive price, published experience with similar projects, and a complete package from design to delivery with good project support throughout."
– Dr Simon Archer, University of Surrey, UK
Ann Rheum Dis. 2014 Mar 21.
Follistatin-like protein 1 regulates chondrocyte proliferation and chondrogenic differentiation of mesenchymal stem cells.
Chaly Y, Blair HC, Smith SM, Bushnell DS, Marinov AD, Campfield BT, Hirsch R. University of Iowa Carver College of Medicine, USA. [read]
Blood. 2014 Mar 20.
The co-repressor Rcor1 is essential for murine erythropoiesis.
Yao H, Goldman DC, Nechiporuk T, Kawane S, McWeeney SK, Tyner JW, Fan G, Kerenyi MA, Orkin SH, Fleming WH, Mandel G. Oregon Health & Science University, USA. [read]
---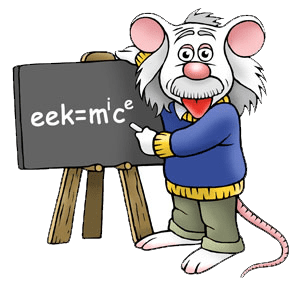 Geneoz VMS
We make it easy for you to know the location, genotype, history, project allocation, health status and husbandry requirements of each and every animal in your Vivarium. Contact us for a free trial of the Geneoz Vivarium Management System!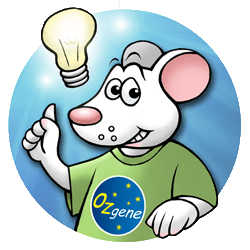 Did you know?
Ozgene is the innovator in C57BL/6 strain. Before founding Ozgene in 1999, Dr Frank Koentgen (CEO) & Dr Gabi Suess (CSO) were the first to generate and publish C57BL/6 KO mice in 1993. Go to our website to see the complete Ozgene history.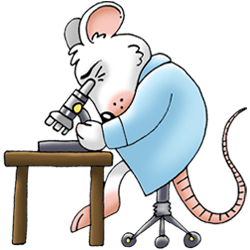 It's complimentary
Ozgene provides a completely obligation free scientific assessment and quote for your project. The assessment can be helpful for grant applications and further planning. Contact us now for your complimentary assessment.