Geneoz VMS
How can you manage your project with ease?
You have enough to worry about without trying to manage every aspect of your vivarium manually. As a Vivarium Management Solution (VMS), Geneoz allows you to manage all facets of your facility in an intuitive and easy manner. Geneoz VMS enables you to maintain a clear focus on increasing the efficiency and productivity of your facility, along with each one of your projects and the well-being of your animals.
Geneoz VMS directs animal welfare technicians in their standard tasks within the vivarium. The process of data capture takes place as part of performing these tasks, not as an additional step. This gives you the following benefits:
reduced training times for technicians
only necessary tasks are performed
no necessary task is forgotten
data validation and integrity is assessed on every animal each time husbandry is performed
animal pedigree, history and health records are maintained as a consequence of normal operations.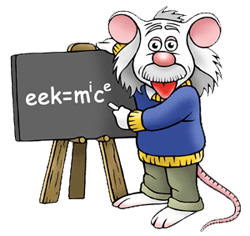 What exactly is Geneoz VMS?
Geneoz is a state-of-the-art web-based enterprise application that utilises widely used technologies such as JAVA™ and cloud-based services. A web-based system has the advantages of being platform-independent and accessible from everywhere in the world.
Geneoz VMS is a service, not a software. As client, you will have the benefit of new updates, increased functionality and bug fixes as an inclusive part of the package.

Can I trust that my data won't get lost?
Geneoz VMS collects animal pedigree, history and health record data as part of performing husbandry tasks, not as an additional step. All data is stored securely and backed up off-site constantly to ensure that no information is lost.
What if I need assistance using Geneoz VMS?
You will get free unlimited support from our developers. You can contact us via email, phone or chat from within Geneoz.
Get in touch
We offer personalised services for your research needs. Request a free quote today.
Please fill out the form and we will respond to your query within two business days. Alternatively, visit our contact page for more ways that you can get in touch with us.