Timelines
Timeline to first experiments
This video compares the relative mouse model development timelines to first experiments between Ozgene's goGermline™ targeting, conventional targeting and CRISPR/Cas9 editing. Start your research sooner with Ozgene's unbeatable mouse generation timelines.
Fastest 20 wk; Average 29 wk
Ozgene's fastest conditional knockouts and knock-ins have taken 20 weeks to reach F1 heterozygous targeted mice and the current average timeline is 29 weeks. We have also identified process improvements that have reduced our new target timeline to 18 weeks. We are making continuous improvements on project timelines by stabilising, standardising and refining each individual process using a Lean management approach.
You can follow our project progress in real-time via the myOzgene portal, which keeps you up to date on processes as they are completed in our laboratory and vivarium. You will also receive regular email notifications to track your project processes and timeline.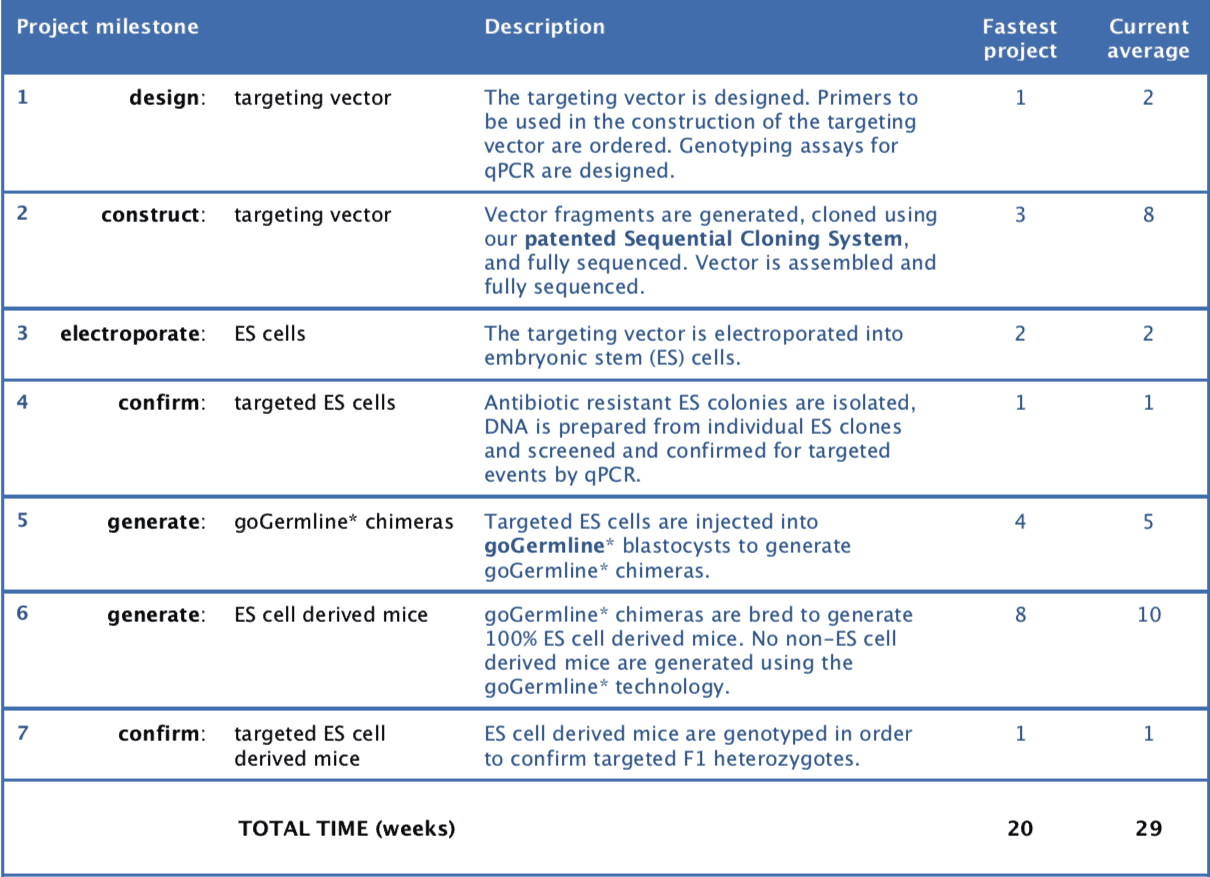 Get in touch
We offer personalised services for your research needs. Request a free quote today.
Please fill out the form and we will respond to your query within two business days. Alternatively, visit our contact page for more ways that you can get in touch with us.