goGermline™
goGermline is a revolutionary technology for generating gene-targeted knockout, knock-in, humanized and targeted transgenic mice. When injecting embryonic stem (ES) cells, goGermline eliminates competition with 'host' embryos, resulting in 100% ES cell-derived offspring. goGermline was developed and patented by Ozgene and published in collaboration with the Max Planck Research Unit for Neurogenetics. It also won the inaugural ISTT 3Rs prize.
What is goGermline 2.0?
goGermline 2.0 is a further improvement on the already efficient goGermline technology; only male embryos are injected, only male chimeras will be generated – essentially doubling the previous goGermline efficiency of chimera production by embryo injection.
3Rs benefit: no female chimeras are produced
100% male embryos vs. average of 50% males & 50% females
100% males from injection sessions vs. natural range of 0-90%
How fast is goGermline?
Germline transmission is achieved faster and more efficiently with no excess mice, expediting time to first experimental cohorts, as shown in this timeline video. It's pretty exciting. Currently, 88% of the projects using goGermline reach germline transmission in the first month; the rest are achieved in the following month. This data was presented as a goGermline poster at the ISTT2019 meeting in Kobe.
What are the goGermline benefits?
Ozgene is the only company that can guarantee that only ES cell-derived animals are produced at chimera breeding. All of our mouse model projects use goGermline, which has led to greater germline efficiency, shorter project timelines and improved 3Rs of animal welfare. To experience the goGermline benefits first-hand, enquire about a mouse project with us or order goGermline embryos to trial them in your facility.
generate: only ES cell-derived mice
eliminate: all non-ES cell-derived mice
reduce: time to generate knockout and knock-in mice
increase: germline efficiency, even with challenging ES cells
reduce: animal numbers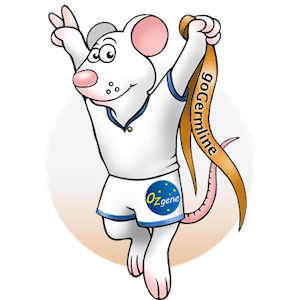 Does goGermline add extra genetic modification in my mouse model?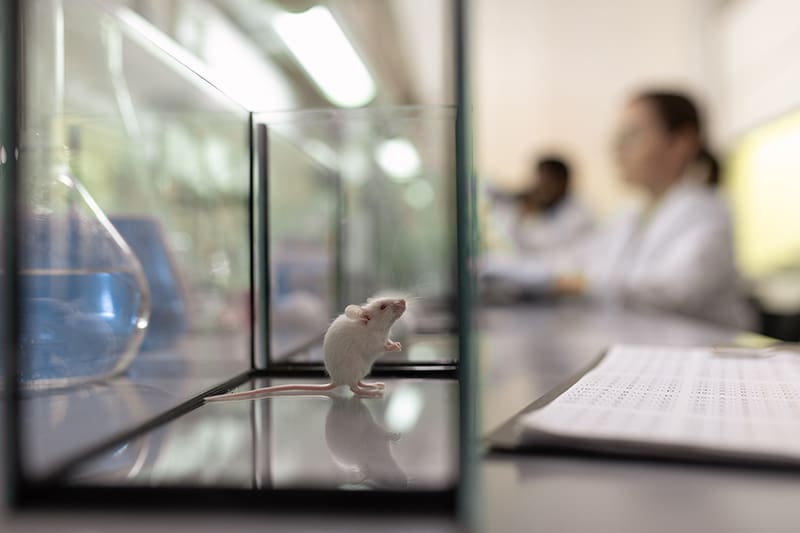 No, it does not.
goGermline embryos are engineered to be spermatogenesis deficient. Therefore, all fertile male chimeras are germline heterozygous and exclusively transmit the ES cell genome. There is no offspring from the host embryo.
The modification in the goGermline host embryos is cellularly and genetically separate from the cells and genetics of the F1 offspring.
Get in touch
We offer personalised services for your research needs. Request a free quote today.
Please fill out the form and we will respond to your query within two business days. Alternatively, visit our contact page for more ways that you can get in touch with us.
'The potentially significant impact that the widespread application and use of this transgenic technology provides makes it a worthy inaugural winner of the ISTT 3Rs prize, the aim of which is to raise awareness of the beneficial 3Rs impact that transgenic technologies can have in relation to the use of animals for scientific research.'
– ISTT 3Rs Committee