Lessons learnt from Clients
Lessons learnt from Clients
I've recently returned from one of the best business trips that I've had in a long time. I spent over a month visiting clients on the East coast of the United States. It was nice to have the opportunity to visit clients face to face and hear about their research, get feedback, learn their requirements, and hear their suggestions on how we can expand on our services. I'd like to share some highlights with you as well.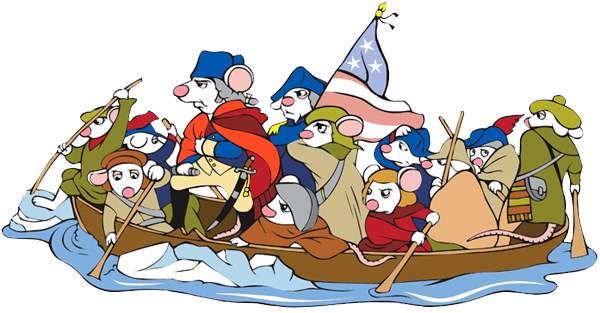 1. Human approach
I received a lot of positive feedback on Ozgene's human approach, which I discussed in last month's blog. Several people I met with were tired of management styles based on fear and finger pointing. We've worked very hard to eliminate that mindset at Ozgene and it seems our clients are taking notice.
2. Project communication
There have been many new developments with the myOzgene portal this year, including automated updates and live timelines. Many clients liked the additional Ozgene 'transparency'. The timeline and notifications show both completed and failed steps. This allows clients to track their project at all times. Although we have improved, we still have work to do to make sure that clients are informed on all of their project developments and options, especially regarding breeding and other services after germline transmission has been achieved.
3. Project timelines
2014 was the year of intensive improvement in our timelines. One client looked somewhat stunned when I mentioned that mice ordered now could be with him in 30 weeks. Not all projects can be completed in a short time period and I met with a few clients whose projects have been challenging. It was great to hear that they are happy with Ozgene's policy not to give up on a project and to keep going with no additional cost until successfully completed. This is different from companies who may give up, leaving the client without a mouse model, with time and money lost. Most people are surprised that we will complete a project, no matter how long it may take. To some, this seemed incomprehensible. We are devoted to each and every client and will see a project through to completion.
4. goGermline
I won't say too much about this since I've discussed it at length in other posts, but I wanted to mention that there is keen interest from clients and core facilities. We are currently setting up goGermline trial licenses with several core facilities. This is very exciting!
Last but not least, I wanted to thank everyone for their time and hospitality during our visit. Many clients mentioned that they have made models themselves but they prefer to outsource due to the time saved and the peace of mind. We are continuously improving our services based on the feedback we receive and look forward to helping you with your research goals in the future!
– Frank, CEO –