Varying effects of PAPP-A2
Varying effects of PAPP-A2
In this issue
Feature
Featured publications
Birthday 10% saving
Latest publications
Frank's blog
Timeline update
---
Varying effects of PAPP-A2
What are the genetic and physiological mechanisms that contribute to diversity within species? That is the main research interest for Dr Julian Christians at Simon Fraser University in British Columbia, Canada. His work ranges from mice to humans, fish and fungi. Much of his recent research has examined quantitative trait loci (QTL), which are regions of the genome that contribute to continuous variation.
Dr Christians has identified a QTL responsible for affecting body size in mice called pregnancy-associated plasma protein A2, or PAPP-A2. He is currently using a conditional PAPP-A2 knockout mouse model to investigate the role of this gene on postnatal growth due to its actions on the bone. Dr Christians wants to find out whether the gene influences bone shape and size, possibly predisposing people and other species to conditions like hip dysplasia.
In addition to studying PAPP-A2 and its role in bone development, Dr Christians investigates the roles of PAPP-A2 in placental development. Several studies have found associations between the levels of PAPP-A (a protein structurally and functionally similar to PAPP-A2) and a number of pregnancy complications such as low birth weight, preterm delivery, pregnancy loss, and preeclampsia. It remains unclear whether altered levels of PAPP-A and PAPP-A2 cause abnormal placental development, or whether the production of these proteins is altered to compensate for abnormal placentation. This question is being addressed using the PAPP-A2 mouse model along with cell and tissue culture.
For more information regarding recent published work of Dr Christians that specifically features the PAPP-A2 mouse model, please read the featured publications below. The research focuses on the role of PAPP-A2 on mouse growth, bone size, glucose tolerance and male fertility.
To find out more about Dr Christians' research, visit the Simon Fraser University website.
For more information on Ozgene mouse models, please see Ozgene services.
---
Featured publications
Growth Horm IGF Res. 2015 Oct 25.
Pappa2 deletion alters IGFBPs but has little effect on glucose disposal or adiposity.
Christians JK, Bath AK, Amiri N. – Simon Fraser University, Burnaby, BC, Canada.  [read]
Reprod Biol Endocrinol. 2015 Sep 29.
Pappa2 deletion in mice affects male but not female fertility.
Christians JK, King AY, Rogowska MD, Hessels SM. – Simon Fraser University, Burnaby, BC, Canada.   [read]
Growth Horm IGF Res. 2015 Sep 11.
PAPP-A2 expression by osteoblasts is required for normal postnatal growth in mice.
Amiri N, Christians JK. – Simon Fraser University, Burnaby, BC, Canada.   [read]
PLoS One. 2013 Feb 15.
Pregnancy associated plasma protein A2 (PAPP-A2) affects bone size and shape and contributes to natural variation in postnatal growth in mice.
Christians JK, de Zwaan DR, Fung SH. – Simon Fraser University, Burnaby, BC, Canada.   [read]
---
Ozgene's birthday present
Thanks to our clients and collaborators for the past 16 years. To celebrate, we are extending our Australian Spring Special 10% saving on full KO or KI mouse models until the end of December. Contact us now to discuss your projects.
---
Latest publications
EMBO J. 2015 Oct 1.
Response to Heard et al.
Moulin M, Voss AK, Thomas T, Wong WW, Cook WD, Koentgen F, Vince J, Silke J, Vaux DL.- Université Paris Sud, Paris, France; The University of Melbourne & La Trobe University, VIC, Australia; Ozgene Pty Ltd, WA, Australia.   [read]
Wiley Periodicals. 2015 Sep 21.
Fam83h null mice support a neomorphic mechanism for human ADHCAI.
Wang SK, Hu Y, Yang J, Smith CE, Richardson AS, Yamakoshi Y, Lee YL, Seymen F, Koruyucu M, Gencay K, Lee M, Choi M, Kim JW, Hu JC, Simmer JP. – University of Michigan School of Dentist   [read]
---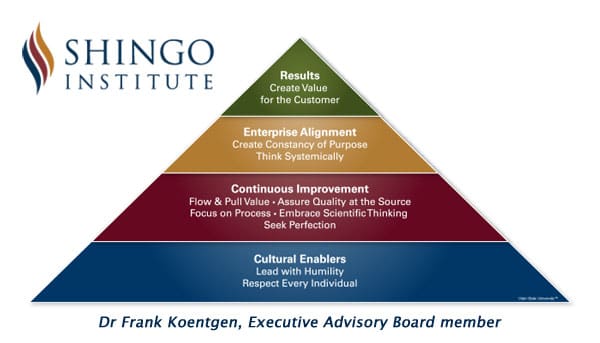 Frank's blog – Lean journey to Shingo
Converting to Lean is a journey. Step by step we have made significant headway, specifically from a human standpoint. Part of that headway can be accredited to my experience with the Shingo Institute, starting with the Shingo tour I attended in 2012. What is the Shingo Institute you ask? Good question, let me explain.
---