Cancer vaccines
Cancer vaccines
In this issue
Feature
Latest publications
Frank's blog
Timeline update
---
Cancer vaccines

Cancer vaccines are currently the focus of numerous research groups worldwide. The vaccines work by stimulating or restoring the immune system's ability to fight cancer. Broadly speaking, there are two types of cancer vaccines. Prophylactic vaccines are aimed at preventing cancer from developing in healthy individuals. Therapeutic vaccines are a form of immunotherapy, and have been designed to eliminate cancer cells by strengthening the body's natural immune response. Therapeutic vaccines are challenging to develop because they need to be effective on two fronts. Firstly, they need to stimulate specific immune responses against the correct target. Secondly, the immune responses need to overcome the defences that cancer cells use to protect themselves from killer T-cells.
Prof. Jannie Borst, PhD, is the Head of Immunology Division and Group Leader at the Netherlands Cancer Institute. Her research aims to improve cancer immunotherapy and is focused on understanding molecular mechanisms that control the T-cell response. She believes that sustaining the survival, effector- and memory functions of T-cells will improve anti-tumour immunity. Furthermore, Prof. Borst hopes that knowledge about these mechanisms may be utilised to improve vaccination against infectious disease and to block undesired immune responses. Her work is carried out in mouse models and matching cellular systems in vitro.
In her paper published in the Cancer Research journal, Prof. Borst seeks to improve the efficiency of therapeutic cancer vaccines. According to the paper, vaccines may not be effective due to barriers, such as cancer-associated immunosuppression and peripheral tolerance, which limit the generation of effective vaccine-specific cytotoxic T lymphocytes (CTL). Since CD4+ T-cells improve CTL responsiveness, next-generation vaccines contain helper epitopes.
The paper uses a mouse model to demonstrate how CD4+ T-cell help optimises the CTL response to a vaccine designed to target human papillomavirus–expressing tumours. Inclusion of helper epitopes considerably increased CTL priming, effector function, and memory T-cell programming. CD4+ T-cell help optimised the CTL response via CD27/CD70 co-stimulation. The study points out that agonistic antibodies to CD27 could replace helper epitopes in promoting primary and memory CTL responses, acting directly on CD8+ T-cells. CD27 agonism improved the efficiency of the vaccine without helper epitopes, more so than combined PD-1 and CTLA-4 blockade. The combination of CD27 agonism and CTLA-4 blockade improved vaccine-induced CTL priming and tumour infiltration. However, only the combination with PD-1 blockade was effective at eliminating tumours, fully recapitulating the effect of CD4+ T-cell help on vaccine efficiency. The PD-1 blockade alone did not affect CTL priming or tumour infiltration, indicating that it cooperated with CD4+ T-cell help by reducing immune suppression against CTL in the tumour. Helper epitope inclusion or CD27 agonism did not stimulate regulatory T-cells, and vaccine efficiency was also improved by CD27 agonism in the presence of CD4+ T-cell help.
The findings by Prof. Borst and her team suggest that applying CD27 agonist antibodies, either alone or combined with PD-1 blockade, will improve the efficiency of therapeutic cancer vaccines and contribute to advancements in cancer immunotherapy.
For more information on Prof. Borst and her research, read the publication below and visit the Netherlands Cancer Institute website.
For information on Ozgene mouse models, visit Ozgene services.
---
Latest publications
FEATURED – Cancer Res. 2016 May 15.
CD27 Agonism Plus PD-1 Blockade Recapitulates CD4+ T-cell Help in Therapeutic Anticancer Vaccination.
Ahrends T, Bąbała N, Xiao Y, Yagita H, van Eenennaam H, Borst J. – The Netherlands Cancer Institute-Antoni van Leeuwenhoek, Amsterdam, the Netherlands. Juntendo University School of Medicine, Tokyo, Japan. Aduro Biotech Europe, Oss, the Netherlands. [read]
J Clin Invest. 2017 May 1.
Dendritic cells expressing immunoreceptor CD300f are critical for controlling chronic gut inflammation.
Lee HN, Tian L, Bouladoux N, Davis J, Quinones M, Belkaid Y, Coligan JE, Krzewski K. – National Institute of Allergy and Infectious Diseases, NIH, Bethesda, MD, USA. [read]
Aging Cell. 2017 Jun 1.
Disruption of the Cx43/miR21 pathway leads to osteocyte apoptosis and increased osteoclastogenesis with aging.
Davis HM, Pacheco-Costa R, Atkinson EG, Brun LR, Gortazar AR, Harris J, Hiasa M, Bolarinwa SA, Yoneda T, Ivan M, Bruzzaniti A, Bellido T, Plotkin LI. – Indiana University School of Medicine, Indiana University School of Dentistry and Roudebush Veterans Administration Medical Center, Indianapolis, IN, USA. Universidad San Pablo-CEU, Madrid, Spain. [read]
---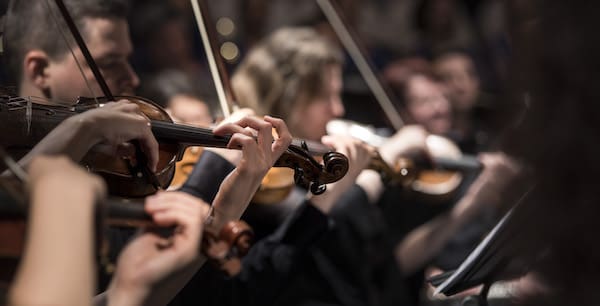 Frank's blog: Handel, Toyota and Homo Deus
I recently chaired a lunch time discussion on 'Standard Work – the Basis for Scientific Thinking' at the Shingo International Conference in Atlanta. Handel's Water Music Finale was playing on my phone. The discussion started with a comment by one attendee: "We cannot do Standard Work – we employ artists in a creative business…
---