Insights into pluripotency
Insights into pluripotency
In this issue
Feature
Latest publications
Frank's blog
Timeline update
---
Insights into pluripotency
Embryonic Stem (ES) cells are pluripotent; they are able to develop into any cell type in an embryo to generate tissues and organs as diverse as bone, blood, skin and brain cells. In order to differentiate according to a specific cell fate, ES cells need to receive the correct cellular signals during embryo development. A number of cell signalling pathways have been identified but the complex mechanisms of ES cell pluripotency and differentiation are not fully understood.
Kian Peng Koh, Ph.D. is an Assistant Professor at the Stem Cell Institute Leuven (SCIL) at KU Leuven in Belgium. His main research focus are TET enzymes, which play an important role in ES cell differentiation. Prof. Koh required a complete null Tet1 mouse line together with a reporter-exchange cassette for his research. It was not possible to achieve the full knockout by conditional targeting or by CRISPR-Cas9 deletion due to an unusually large exon 2 containing the ATG start codon with an alternative start codon in-frame at exon 4. The mouse line was generated using a knock-in strategy incorporating two reporters. The Koh group has since validated that the mouse line is Tet1 null with a consistent phenotype. Ozgene's goGermline technology enabled Prof. Koh to obtain the key data quickly without any backcrossing or extensive validation of off-target effects.
In his recent Nature Genetics paper, which utilises the Ozgene generated Tet1 mouse line, Prof. Koh investigates mammalian TET enzymes, which catalyse DNA demethylation. They have been studied as major epigenetic regulators; however, little is known about their physiological roles and the functional redundancy following embryo implantation. Numerous genes that define differentiation programs in the epiblast and extraembryonic ectoderm are regulated by TET1. In epiblast cells, TET1 maintains telomere stability and demethylates gene promoters via hydroxymethylation. Surprisingly, TET1 represses most epiblast target genes independently of methylation changes, partly through regulation of the gene encoding the transcriptional repressor JMJD8. If TET1 is not present, the dysregulated gene expression causes embryonic defects. While these defects are partially penetrant in an inbred mouse strain, they are lethal in non-inbred mice. The paper highlights that the interaction between the catalytic and non-catalytic activities of TET1 is essential for normal embryo development.
Based on the importance of TET enzymes in the function of embryonic stem cells, they may also play a part in the development of induced pluripotent stem cells. These therapeutic cells can be artificially reprogrammed back to their pluripotent state. The findings may also be further translated into human ES cell biology with potential applications in cellular replacement therapies and disease modelling.
For more information, read the publication below.For information on Ozgene mouse models, visit Ozgene services.
---
Latest publications
FEATURED – Cancer Res. 2016 May 15.
Lineage-specific functions of TET1 in the postimplantation mouse embryo.
Khoueiry R, Sohni A, Thienpont B, Luo X, Velde JV, Bartoccetti M, Boeckx B, Zwijsen A, Rao A, Lambrechts D, Koh KP. – Stem Cell Institute Leuven; Laboratory for Translational Genetics, Leuven; VIB Center for the Biology of Disease, Leuven; KU Leuven Department of Human Genetics, Leuven, Belgium. La Jolla Institute for Allergy and Immunology, La Jolla, CA, USA. [read]
Antioxid Redox Signal. 2017 Jun 1.
Reactive Oxygen Species Regulate Both Priming and Established Arthritis, but with Different Mechanisms.
Sareila O, Hagert C, Kelkka T, Linja M, Xu B, Kihlberg J, Holmdahl R. – University of Turku; Informational and Structural Biology, Turku; Turku Doctoral Programme of Biomedical Sciences, Finland. Karolinska Institutet, Stockholm; Uppsala University, Uppsala, Sweden. [read]
Transl Vis Sci Technol. 2017 May 10.
Role of a Dual Splicing and Amino Acid Code in Myopia, Cone Dysfunction and Cone Dystrophy Associated with L/M Opsin Interchange Mutations.
Greenwald SH, Kuchenbecker JA, Rowlan JS, Neitz J, Neitz M. – Department of Ophthalmology, University of Washington, Seattle, WA, USA. [read]
---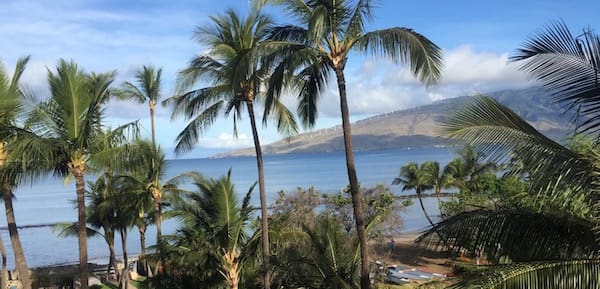 Aloha – taking a break from Organisational Excellence
Frank's blog – I recently attended the State Conference of Family Business Australia here in Perth. One of the conference themes was succession planning and it felt like people were looking for the next commander-in-chief. This prompted me to ask the questions… What is my role as the CEO? What is my role as a leader?
---