Speed – Quality – Value
Speed – Quality – Value
In this issue
Feature
Global Ozgene team
Latest publications
Frank's blog
Timeline update  
---
Speed – Quality – Value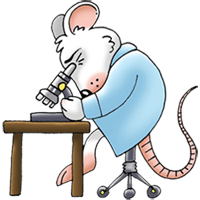 Ozgene is and has been on a journey of continuous improvement. Our entire team is happy to update you on our progress.
Speed – In 2018 we continue to improve our speed to generate and deliver your mouse models. Last week, for the 4th time in 8 weeks, we successfully completed another project in 26 weeks – starting from model design to heterozygous F1 mice. Our fastest has been 20 weeks, and as our sustainable capability improves, our average of 30 weeks continues to drop towards our current goal of 26 weeks for 2018.
Quality – In 2017 we were recognized by the International Society for Transgenic Technologies (ISTT) for the 3R award for our goGermline technology. goGermline provides better quality and has a significant impact on improving animal welfare and customer needs.
Value – Our focus on strategic partnering enables us to provide increased value to you – 'one stop shop'. We can provide you all the services you need in-house, mitigating the risk of managing different suppliers, the transfer of information, knowledge, and services between suppliers.
Our organizational capability, industry leading times, and proprietary technology allow us to work with you to design the mouse model that best suits your scientific goals, generate the model, breed and house any colonies required, while also providing phenotypic results.
Our aim is to provide you, our customer, with better value, better quality and shorter lead times to ultimately benefit your research using mouse models. Ozgene's goal is to be your global strategic partner in the industry, and therefore we will continue to invest in our business to continuously improve.
Please contact our team to discuss your needs with us.
---
Global Ozgene team
We welcome two new members in our Strategic Partnering team. Dr Bernd Kinzel has joined the team as our new Senior Scientific Director covering Europe. Bernd has over 20 years of experience in biomedical research and model creation as a Director at Novartis in Basel, Switzerland. If you are based in Europe and interested in discussing our mouse model, breeding and phenotyping services, we are happy to put you in touch with Bernd.
Joanne Deys has joined Ozgene as Executive Vice President Strategic Partnering. Joanne is based in the US and brings with her 30 years of multi-industry, LEAN, and global experience. Joanne's role at Ozgene is to work within the team and with our customers focused on developing Strategic Partnering by improving flows that enable us to grow with and add value for our partners. Her background also adds strength to our organisational capability journey.
---
Latest publications
Diabetologia. 2018 May.
Increased Ifi202b/IFI16 expression stimulates adipogenesis in mice and humans. Stadion M, Schwerbel K, Graja A, Baumeier C, Rödiger M, Jonas W, Wolfrum C, Staiger H, Fritsche A, Häring HU, Klöting N, Blüher M, Fischer-Posovszky P, Schulz TJ, Joost HG, Vogel H, Schürmann A. – Germany, Switzerland. [read]
FASEB J. 2018 Apr 17.
Cep55 overexpression causes male-specific sterility in mice by suppressing Foxo1 nuclear retention through sustained activation of PI3K/Akt signaling. Sinha D, Kalimutho M, Bowles J, Chan AL, Merriner DJ, Bain AL, Simmons JL, Freire R, Lopez JA, Hobbs RM, O'Bryan MK, Khanna KK. – Australia, Spain. [read]
PLoS One. 2018 Apr 12.
UXT is required for spermatogenesis in mice. Schafler ED, Thomas PA, Ha S, Wang Y, Bermudez-Hernandez K, Tang Z, Fenyö D, Vigodner M, Logan SK. – USA. [read]
Cereb Cortex. 2018 Apr 1.
Rab23 Regulates Radial Migration of Projection Neurons via N-cadherin. Hor CHH, Goh ELK. – Singapore. [read]
Hum Mol Genet. 2018 Apr 1.
Elongator subunit 3 (ELP3) modifies ALS through tRNA modification. Bento-Abreu A, Jager G, Swinnen B, Rué L, Hendrickx S, Jones A, Staats KA, Taes I, Eykens C, Nonneman A, Nuyts R, Timmers M, Silva L, Chariot A, Nguyen L, Ravits J, Lemmens R, Cabooter D, Van Den Bosch L, Van Damme P, Al-Chalabi A, Bystrom A, Robberecht W. – Belgium, UK, Sweden, USA. [read]
Nat Commun. 2018 Mar 16.
Calcineurin-mediated IL-2 production by CD11chighMHCII+ myeloid cells is crucial for intestinal immune homeostasis. Mencarelli A, Khameneh HJ, Fric J, Vacca M, El Daker S, Janela B, Tang JP, Nabti S, Balachander A, Lim TS, Ginhoux F, Ricciardi-Castagnoli P, Mortellaro A. – Singapore, Czech Republic, South Africa, France, Italy. [read]
Nat Commun. 2018 Feb 8.
SOD3 improves the tumor response to chemotherapy by stabilizing endothelial HIF-2α. Mira E, Carmona-Rodríguez L, Pérez-Villamil B, Casas J, Fernández-Aceñero MJ, Martínez-Rey D, Martín-González P, Heras-Murillo I, Paz-Cabezas M, Tardáguila M, Oury TD, Martín-Puig S, Lacalle RA, Fabriás G, Díaz-Rubio E, Mañes S. – Spain, USA. [read]
---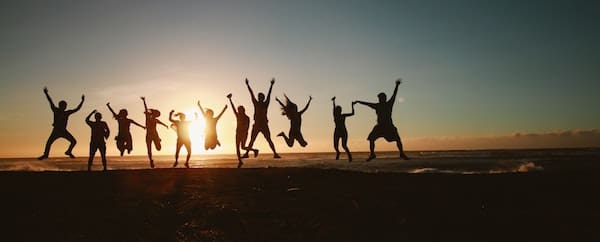 Getting into "the Flow" – Yarigai – Ikigai – Lebensfreude
Frank's blog – Mihaly Csikszentmihalyi's research shows what it takes to make us humans happy. He uses the term "flow" to describe how people feel when they are fully engaged in or in "the zone" with what they are doing. People are so absorbed that time seems to no longer exist, they forget to eat, drink, and even sleep. How does this relate to other flows in an organisation?
---