COVID-19 update
COVID-19 update
In this issue:
– COVID-19 update
– Ozgene COVID-19 testing
– New access to animal data
– Timeline update
---
COVID-19 update
With all the uncertainty of COVID-19, we hope you are safe and in good health. We are very fortunate here in Western Australia where the infection numbers are low and measures seem to be working to slow the spread. Our thoughts are with you in areas that have been heavily affected by COVID-19.
We want you to know that Ozgene is still here to meet your needs and we have put measures in place to mitigate the impact of the pandemic both in Australia and the USA. Our laboratory and vivarium staff have implemented new cleaning and social distancing measures and all other staff are working from home. We have also prepared for potential supply issues by ordering additional consumables. At this stage, work is still going ahead as planned and our timelines have not been impacted.
If your animal shipments are delayed due to COVID-19 and the mice are spending longer than expected in our facilities in Australia or the USA, we would be happy to do further breeding, validation and phenotyping to reduce any delays to your research. Please contact us to discuss your options.
---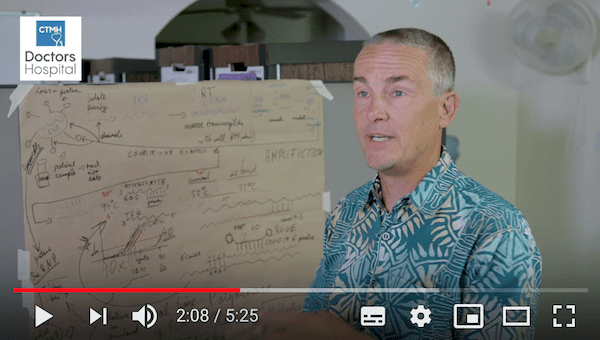 Ozgene COVID-19 testing
CTMH Doctors Hospital in the Cayman Islands have approached Ozgene to retrofit their chemo compounding lab as a COVID-19 testing facility. Ozgene is sourcing equipment and providing organisational capability support and training to set up the testing. Watch the video to see Ozgene USA President Joanne Deys and CEO Dr Frank Koentgen explaining the plan for the testing.
---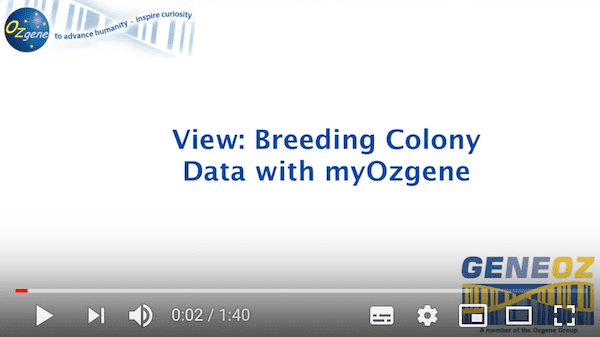 New access to animal data
Remote access to information is now more important than ever. We have introduced a new section on myOzgene that allows you to view breeding colonies in our facilities in Australia and the USA. You can view animal data for your projects including animal numbers, cages, genders and genotypes. The data is accessible via your current myOzgene login. Our customers have access to introduction and genealogy videos to get started. Send us your feedback and let us know if you would like to explore the new features with us in person.
---