Maarit Patrick – Strategic Partnering Executive
Maarit Patrick – Strategic Partnering Executive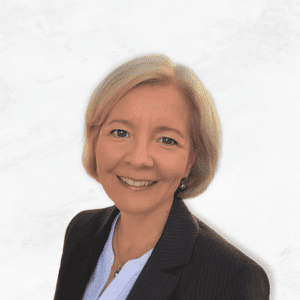 Maarit joined Ozgene in 2003 as a Personal Assistant to Dr Koentgen and was quickly promoted to Marketing and Sales Coordinator. She is now an Executive in our Strategic Partnering team, liaising with clients to create solutions for their needs. Over the years, Maarit has expanded Ozgene's clientele to Finland, Sweden, Hong Kong, Turkey and Argentina. Maarit also coordinates Ozgene's marketing activities and has played an integral part in developing Ozgene's IT tools for marketing, sales and customer relationship management.
Maarit holds a Bachelor of Business Administration (BBA) degree from her home country, Finland. She majored in international business and has worked for multinational companies, such as Nokia Networks in Finland and Dow Chemical Company in Germany. Since working at Ozgene in Australia, Maarit has also completed a Master of Commerce (MCom) degree at Curtin University with a Marketing major. Maarit is currently studying online towards a Master of Business Administration (MBA) at Utah State University with a Shingo specialisation in operational excellence.
If you enquire about Ozgene's services, it is very likely that you will have the pleasure of speaking with Maarit. If you do, be sure to ask her about her ice climbing adventures as she used to be an avid ice climber when she lived in Finland.