Mouse model gives new insight into enzyme inhibiting drugs
Mouse model gives new insight into enzyme inhibiting drugs
In this issue
– Feature
– Latest publications
– Updates
---
Mouse model gives new insight into enzyme inhibiting drugs
Diabetes and cancer are some of the biggest medical concerns that we are faced with in current times. Increased interest in using enzyme inhibiting drugs for these medical conditions has sparked some interesting research. Associate Professor Mark Gorrell and his team at Sydney's Centenary Institute have been looking into outcomes of inhibiting specific enzymes that irreversibly cut bioactive peptides.
Enzyme inhibiting drugs, such as therapies based on inhibiting the dipeptidyl peptidase (DPP) family of enzymes, have been under investigation as therapies for both diabetes and cancer. There are currently prescription drugs widely used for the treatment of diabetes that are DPP4 specific and are both effective and safe. The focus of Professor Gorrell's research is on the inhibition of DPP9, which is a promising cancer therapy for adult humans. What the research team found was quite unexpected.
Using mice models produced by Ozgene, Professor Gorrell discovered that mice lacking the active form of the enzyme DPP9 die shortly after birth, even though the pregnancy and birth were normal. It is possible that the same could happen in humans with inhibition of this enzyme. This discovery reinforces the importance of thorough testing and specific targeting of enzyme inhibiting drugs.
Read the research paper by Professor Gorrell and his team in Publications
Learn more about Professor Gorrell's research on the Centenary Institute website
Find out more about Ozgene mouse models on the Ozgene website
---
Our customers publish more often
The team at Ozgene has over two decades of experience creating customised knockout and knockin mice for pivotal medical research globally. Over 200 scientific publications are based on research using Ozgene mice. Be the next to be published, choose experience, choose Ozgene!
Nat Commun. 2014 Jan 30.
p85α recruitment by the CD300f phosphatidylserine receptor mediates apoptotic cell clearance required for autoimmunity suppression.
Tian L, Choi SC, Murakami Y, Allen J, Morse Iii HC, Qi CF, Krzewski K, Coligan JE. National Institute of Allergy and Infectious Diseases, NIH, Rockville, MD, USA. [read]
Eur J Immunol. 2014 Jan 28.
Follistatin-like protein 1 enhances NLRP3 inflammasome-mediated IL-1β secretion from monocytes and macrophages.
Chaly Y, Fu Y, Marinov A, Hostager B, Yan W, Campfield B, Kellum JA, Bushnell D, Wang Y, Vockley J, Hirsch R. University of Iowa Carver College of Medicine, Iowa City, IA, USA. [read]
Mediators Inflamm. 2013 Dec 15.
Ubiquitous transgenic overexpression of C-C chemokine ligand 2: a model to assess the combined effect of high energy intake and continuous low-grade inflammation.
Rodríguez-Gallego E, Riera-Borrull M, Hernández-Aguilera A, Mariné-Casadó R, Rull A, Beltrán-Debón R, Luciano-Mateo F, Menendez JA, Vazquez-Martin A, Sirvent JJ, Martín-Paredero V, Corbí AL, Sierra-Filardi E, Aragonès G, García-Heredia A, Camps J, Alonso-Villaverde C, Joven J. Collaboration of multiple Universities and Research Institutes, Spain. [read]
---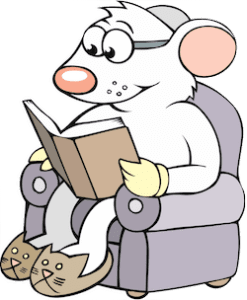 Did you know?
Ozgene's CEO is passionate about Lean Management. Ozgene's Lean Journey started in 2009 in order to deliver the highest quality services and shortest lead times to our customers.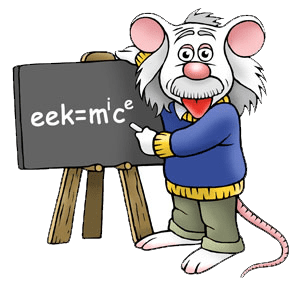 Geneoz VMS
We make it easy for you to know the location, genotype, history, project allocation, health status and husbandry requirements of each and every animal in your Vivarium. Contact us for a free trial of the Geneoz Vivarium Management System!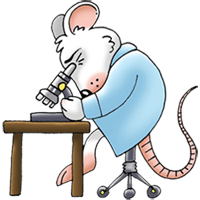 Mouse phenotyping
Ozgene now offers full-service phenotyping that provides you with fast results in order to maximise your project. For our wide range of options, go to phenotyping services on our website.