The ongoing Morse quest to break the code
The ongoing Morse quest to break the code
In this issue
Feature
goGermline special
Latest publications
Frank's blog
Ozgene travel
Geneoz VMS news
---
The ongoing Morse quest to break the code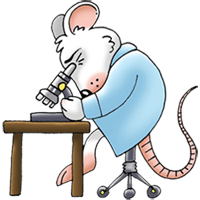 Most Virology and Cellular Immunology studies are mouse-based and use a wide range of experimental approaches to understand important biologic questions, including cellular immunology, genetic analyses, development and analysis of genetically engineered mice (conditional knockouts, knock-ins, reporters), and bioinformatics. Efforts are made to translate basic findings made in these studies to the understanding of normal human biology and diseases.
Dr. Herbert (Sandy) C. Morse III is the Chief of Virology and Cellular Immunology Section at the National Institute of Allergy and Infectious Diseases (NIAID). He has long standing interests in normal patterns of normal hematopoietic differentiation and perturbations associated with development of malignancies and autoimmunity.
One of the areas of particular interest to the Morse laboratory has been the transcription factor IRF8. These studies were facilitated by the generation of a conditional knockout of IRF8 and a "reporter" mouse expressing an IRF8-EGFP fusion protein under the control of endogenous regulatory sequences. Both are being widely distributed to interested laboratories.
Another area of interest is TRIM21 that modifies IRF8 by ubiquitylation. The protein was knocked out in mice and found to contribute to a process known as antibody-dependent intracellular neutralization of viruses.
Dr Morse is a recognized expert in the field of mouse genetics, and he serves as a member of the Committee on Standardized Genetic Nomenclature for Mice.
For more information on Dr Morse and his research, visit the NIAID website.
For further reading, see selected publications below:
---
Take advantage of goGermline special
Last month we introduced goGermline, a revolutionary technology to generate knockout and knock-in mice faster, more efficiently and with significantly fewer animals.
The first 20 projects will receive an introductory saving. Get in touch with us today to take advantage of the special!
---
Latest publications
Front. Cell. Neurosci. 2014 Sep 8.
Synaptic function is modulated by LRRK2 and glutamate release is increased in cortical neurons of G2019S LRRK2 knock-in mice.
Beccano-Kelly DA, Kuhlmann N, Tatarnikov I, Volta M, Munsie LN, Chou P, Cao LP, Han H, Tapia L, Farrer MJ, Milnerwood AJ. – University of British Columbia, Canada.  [read]
Physiol Rep. 2014 Sep 4.
A Maternal embryonic leucine zipper kinase regulates pancreatic ductal, but not β-cell, regeneration.
Chung CH, Miller A, Panopoulos A, Hao E, Margolis R, Terskikh A, Levine F. – Sanford-Burnham Medical Research Institute, La Jolla, CA, USA.  [read]
---
Frank's blog – The Lean Ozgene story… so far
The Lean Ozgene story started as so many others, by chance. I happened to buy the book, "The Toyota Way", by Jeff Liker during the AALAS conference…
---
Ozgene travel
Frank looks forward to seeing many of you during his upcoming travels. He is also excited to present the 'The Ozgene MindQuest' at the 'Operational Excellence Conference' in Utah. In Europe, Frank will be travelling together with our European-based Principal Scientist, John Dixon.
September 2014
15-16: Heidelberg, Germany
17-19: Bonn, Germany:
22: Frankfurt, Germany
23-24: Basel, Switzerland
25-26: Milan, Italy
29: Bonn, Germany
30: Würzburg, Germany
October 2014
1: Düsseldorf, Germany
2: Hannover, Germany
6-7: Chicago, IL, USA
8-9: Logan, UT, USA:
10: Salt Lake City, UT, USA
13: Seattle, WA, USA
14: Portland, OR, USA
16: Los Angeles, CA, USA
17: San Diego, CA, USA
If you would like to meet with Frank and John in any of these locations…
---
Geneoz VMS news
Our Geneoz VMS developers pay a lot of attention to enterprise integration, making sure that any new applications integrate with existing systems. For instance, Geneoz VMS integrates with Dropbox™, myOzgene portal, Pushover™ notification application, company chat, SMSGlobal™ and the Vivarium monitoring for environmental conditions.