Fertile Considerations
Fertile Considerations
In this issue
Feature
Latest publications
Frank's blog
Travel to US East Coast
Geneoz news
---
Fertile Considerations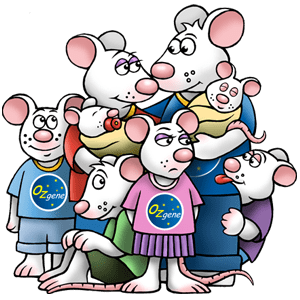 Did you know that according to WHO, infertility affects up to 15% of reproductive-aged couples worldwide? In some cases, no cause can be found and there is no treatment available. This can be devastating news to couples who are trying to conceive. Dr Greg Anderson of the Department of Anatomy and Centre for Neuroendocrinology at the University of Otago School of Medical Sciences in Dunedin, New Zealand is working to improve and create new treatment strategies for infertility.
Dr Anderson's research group focuses on studying how nutritional factors impact fertility and the mechanisms by which the newly discovered brain peptide, RFamide-related peptide-3 (RFRP-3, or gonadotrophin inhibitory hormone) regulates reproductive activity and anxiety in mammals. His group uses a combination of study methods involving transgenic animal models, single cell measurement techniques and visualisation of cell signalling in specific target neurons. They are specifically interested in the neural pathway that drives fertility, the GnRH neurons, and how these pathways sense the hormone leptin in order to respond to an animal's nutritional state. They are also studying how RFRP-3 regulates GnRH and LH secretion in mammals.
Recently, Dr Anderson presented his work at the Neuroscience 2014 Annual Meeting in Washington DC. He shared his findings of using an Ozgene developed RFRP-Cre mouse to study the importance of RFRP-3 neurons in the hypothalamic control of fertility through estradiol. The aim of this study was to investigate whether RFRP-3 neurons mediate estradiol negative and positive feedback in female mice. The results highlight the importance of RFRP-3 neurons as key players in the hypothalamic control of fertility via estradiol.
Dr Anderson's work is important in understanding the complexity of fertility and what impacts it. His work may someday help infertile couples around the world achieve their dream of becoming parents.
For more information on Dr Anderson's research, visit the University of Otago website.
For more information on Ozgene mouse models, please see Ozgene services.
---
Latest publications
PLoS Genet. 2014 Dec 18.
Vangl2-Regulated Polarisation of Second Heart Field-Derived Cells Is Required for Outflow Tract Lengthening during Cardiac Development.
Ramsbottom SA, Sharma V, Rhee HJ, Eley L, Phillips HM, Rigby HF, Dean C, Chaudhry B, Henderson DJ. – Newcastle University, Imperial College London, MRC Harwell, UK.  [read]
"I was impressed with the discussions with the Ozgene technical team, prior to us making a decision. Once the project started, regular updates made me feel like I knew what was going on at every step in the process. The resulted mouse model has made a major impact on our research, opening up several avenues that were not available to us previously."
– Prof. Deborah Henderson, Newcastle University, UK
PLoS One. 2014 Dec 22.
Neural-Specific Deletion of Htra2 Causes Cerebellar Neurodegeneration and Defective Processing of Mitochondrial OPA1.
Patterson VL, Zullo AJ, Koenig C, Stoessel S, Jo H, Liu X, Han J, Choi M, DeWan AT, Thomas JL, Kuan CY, Hoh J. – Yale University School of Medicine & Emory University School of Medicine and Children's Healthcare of Atlanta, USA.  [read]
---
Who said a Lean year was a bad thing?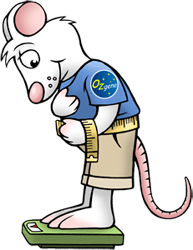 Frank's blog – Wow. What a year it has been. 2014 was the most successful year in Ozgene's history. Why? How? These are all very good questions so let me guide you through the year.
This year has been all about reducing timelines in order to deliver mice to our clients as fast as possible. We identified our minimum timeline that could be reached if there was no waste and everything worked the first time. We then set out to make it happen. We have already achieved over 30% improvement in our timelines in 2014, and we are not done yet!
---
Ozgene in the US East Coast
Our CEO, Dr Frank Koentgen, will be travelling in the US in February 2015 together with John Dixon, our Europe-based Principal Scientist. Their destinations include Chicago, Cleveland, Buffalo, Boston, Philadelphia, Baltimore, Bethesda and New York. Please contact us if you would like to meet with Frank and John. They would be happy to bring you up to speed with the latest developments at Ozgene, including the goGermline technology.
---
Geneoz news
How long does it usually take to get your annual Animal Ethics reporting done? At Ozgene, Geneoz keeps track of each and every animal in the Vivarium, including the history, project allocation, genotype, procedures etc. This data can be easily exported and then used for reporting. Install Geneoz today to make your annual Animal Ethics reporting easier!