Knock-in to assist brain research
Knock-in to assist brain research
In this issue
Feature
Australian Spring Special 10% saving
Latest publications
Frank's blog
Timeline update
---
Knock-in to assist brain research
Structural brain disorders are one of the most obvious causes of pathology encountered by paediatric neurologists. Children with these disorders can present with developmental delay, epilepsy and behavioural problems. Many of these disorders have a genetic basis and the discovery of the causative genes has resulted in the development of diagnostic tests. This permits more precise, and crucially, earlier diagnosis for affected children. This clarifies prognosis and obviates the need for complex and protracted investigations.
The way that the cerebral cortex forms is complex, neuronal precursors migrate from areas where they are formed close to the primitive ventricles out to the cortex. The overall number of neurons and the timing of migration occurs in a carefully controlled manner. Prof Eamonn Sheridan and colleagues at the University of Leeds in the UK uncovered a novel role for molecules involved in cell cycle control in a study into the causes of a complex brain disorder in which too many neurons are formed and their migration is disordered.
A knock-in mouse model has been generated to investigate the recurrent mutation associated with this disorder. This animal model will allow Dr Sheridan and his fellow researchers to study the phenotype of the mutation and to commence drug testing on the model. As this is only the start of such research, the mouse model holds hope for many children and families afflicted with this birth defect.
For more information on Dr Sheridan's research, visit the University of Leeds website.
For more information on Ozgene mouse models, please see Ozgene services.
---
SAVE 10% on KO & KI mice
Our Australian Spring Special is on full swing! Don't miss out on the 10% saving on your KO or KI mouse models until the end of November. Contact us now for a confidential discussion on your projects.
---
Latest publications
PLoS One 2015 Sep 25.
Breeding Strategy Determines Rupture Incidence in Post-Infarct Healing WARPing Cardiovascular Research.
Deckx S, Carai P, Bateman J, Heymans S, Papageorgiou AP. – Maastricht University, The Netherlands; Centre for Molecular and Vascular Biology, KULeuven, Belgium; University of Melbourne, Australia.  [read]
Immunity 2015 Sep 15.
Cytosolic Nuclease TREX1 Regulates Oligosaccharyltransferase Activity Independent of Nuclease Activity to Suppress Immune Activation.
Hasan M, Fermaintt CS, Gao N, Sakai T, Miyazaki T, Jiang S, Li QZ, Atkinson JP, Morse HC 3rd, Lehrman MA, Yan N. – University of Texas Southwestern Medical Center, USA; National Institute of Allergy and Infectious Diseases, USA; Washington University School of Medicine, USA.  [read]
Mol Med Rep. 2015 Sep 3.
Generation and characterization of mice with a conditional null allele of the HtrA4 gene.
Liu J, Li Y, Hoh J. – Yale University, USA; Shandong University, P.R. China   [read]
---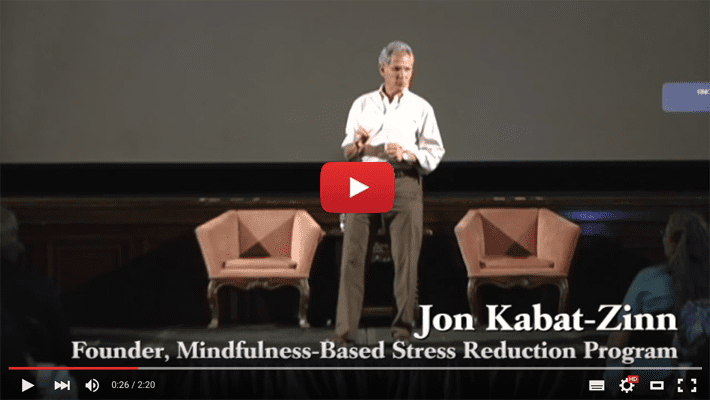 Frank's blog – Mindfulness
If you heard the words "meditation" or "mindfulness" years ago, you probably thought of yogis or Buddhist monks. Now, however, numerous scientific and clinical trials have taken Mindfulness-Based Stress Reduction (MBSR) into 21st century of science. I became curious about the science of meditation in 2009, together with the Lean philosophy.
---