Making a difference
Making a difference
In this issue
Feature
Season's Greetings
Latest publications
Frank's blog
Timeline update
---
Making a difference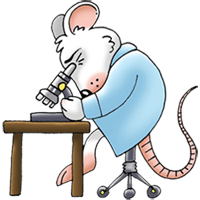 Cancer research is a major focus of scientific studies worldwide. Most researchers hope to make a difference, and strive to understand what causes cancer, how it develops, and how to prevent it. Professor Parry Guilford at the Centre for Translation Cancer Research, University of Otago, New Zealand focuses on two different types of cancer in his research.
Dr Guilford studies a fatal form of bladder cancer and his work has been integral to the development of a new early diagnostic tool. It is a non-invasive, clinically validated test, which measures the gene expression levels of five biomarkers in the urine, in order to diagnose bladder cancer at an early stage.
Another major research focus for Dr Guilford is Diffuse Gastric Cancer (DGC). Over 400,000 new cases of DGC are diagnosed worldwide each year. Environmental triggers do not strongly influence global incidence, however, numbers of cases continue to rise. DGC is usually diagnosed at a late stage and the majority of patients are given a poor prognosis.
DGC also occurs as Hereditary Diffuse Gastric Cancer (HDGC). This form is caused by germline mutation of the tumour suppressor gene CDH1 and presents a 70% lifetime risk of DGC along with an elevated risk of lobular breast cancer (42% in women).
Dr Guilford and his team aim to develop new clinical models for DGC and HDGC. A novel CDH1 mouse model is currently being developed by Ozgene to help validate a panel of synthetic lethal drugs for application to the chemoprevention of HDGC and the treatment of advanced DGC.
For more information on Dr Guilford's research, visit the Centre for Translational Cancer Research on the University of Otago website.
For more information on Ozgene mouse models, please see Ozgene services.
---
Season's Greetings from Ozgene!
The Ozgene team wishes you Happy Holidays! And in terms of presents, you still have until the end of December to take advantage of our extended Australian Spring Special 10% saving on full knockout or knock-in mouse projects. Ho ho ho!
---
Latest publications
Bioorg Med Chem Lett. 2015 Nov 17.
Discovery of the imidazole-derived GPR40 agonist AM-3189.
Ma Z, Lin DC, Sharma R, Liu J, Zhu L, Li AR, Kohn T, Wang Y, Liu JJ, Bartberger MD, Medina JC, Zhuang R, Li F, Zhang J, Luo J, Wong S, Tonn GR, Houze JB. – Amgen Inc., South San Francisco, CA, USA.   [read]
J Immunol. 2015 Nov 18.
Helios Controls a Limited Subset of Regulatory T Cell Functions.
Sebastian M, Lopez-Ocasio M, Metidji A, Rieder SA, Shevach EM, Thornton AM. – National Institutes of Health, Bethesda, MD, USA.   [read]
J Thromb Haemost. 2015 Nov 20.
Characterization of a genetically engineered mouse model of hemophilia A with complete deletion of the F8 gene.
Chao BN, Baldwin WH, Healey JF, Parker ET, Shafer-Weaver K, Cox C, Jiang P, Kanellopoulou C, Lollar P, Meeks SL, Lenardo MJ. – National Institutes of Health, Bethesda, MD; Emory University, Atlanta, GA, USA.   [read]
---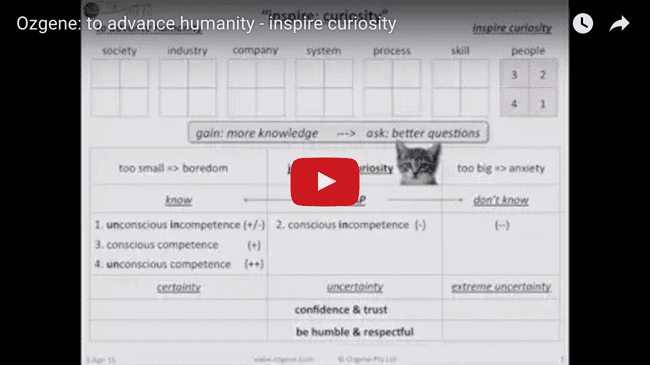 to advance humanity – inspire curiosity
Frank's blog – It sounds complex and deep doesn't it? To advance humanity – inspire curiosity. It's what we strive for here at Ozgene and when you dissect it out, it is really quite simple. We've embraced it and made it our own over the years. I must say, it has been great. It's because of this great experience that I'd like to share, in detail, what it is to advance humanity – inspire curiosity.
---