Knock-in continues quest for diabetes cure
Knock-in continues quest for diabetes cure
In this issue
Feature
Shingo Confence
Latest publications
Ozgene at TT2016
Frank's blog
Timeline update
---
Knock-in continues quest for diabetes cure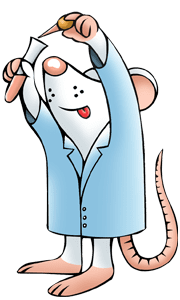 Diabetes is a major health challenge worldwide and understanding the disease is the focus of intensive research for many scientists and institutions. Despite the prevalence of diabetes and the substantial body of knowledge on the mechanisms of insulin synthesis and secretion, scientists have not yet identified a specific cause, and are yet to find a cure.
Prof. Peter Shepherd and Dr. Brie Sorrenson from the Department of Molecular Medicine and Pathology at the University of Auckland, New Zealand, are conducting research into instruments that are involved in diabetes and the development of new treatment therapies.
Insulin secretion occurs in the pancreatic beta-cells in response to glucose levels and is regulated at both the transcriptional and translational level. The cis-acting sequences within the 5′ flanking region and trans-activator genes regulate transcription, and the stability of preproinsulin mRNA and its untranslated regions control protein translation. Secretion is regulated by various hormones, such as melatonin, estrogen, leptin, growth hormone and glucagon.
There is evidence that genetic and environmental factors can lead to conditions that functionally compromise beta-cells resulting in the pathogenesis of diabetes, and recent research has been focused on the importance of insulin gene mutations at the transcriptional level in our understanding of beta-cell biology.
Prof. Shepherd and Dr. Sorrenson's recent research has identified that the transcription co-activator beta-catenin, involved in the Wnt (Wingless-related integration site) signaling pathway, is regulated by glucose. Specifically, glucose regulates the phosphorylation of this protein at residue Serine 552.
A knock-in mouse model has been developed by Ozgene with an Alanine which cannot be phosphorylated to replace Serine 552. This model will allow Dr. Shepherd and Dr. Sorrenson to determine the role of beta-catenin phosphorylation in glucose stimulated insulin secretion and whole body glucose homeostasis. The results will provide insight into an important mechanism involved in diabetes development and thus contribute to our knowledge of the causes of the disease, and the development of new therapies. Prof. Shepherd and Dr. Sorrenson's research will also provide a platform to investigate the importance of beta-catenin Serine 552 phosphorylation in multiple other physiological processes.
For more information regarding Prof. Shepherd and Dr. Sorrenson's research visit their websites on the University of Auckland website.
For more information on Ozgene mouse models, please see Ozgene services.
---

Our CEO, Dr Frank Koentgen, is attending the Shingo International Conference in Washington DC, 25-29 April. The conference is all about organisational improvement beginning with an organisation's culture and ending with results. Join other like-minded leaders and managers to hear from professionals who have turned organisations around. They will share details of the steps they took to success.
You can also attend the actual Shingo Workshops of your choice and see how you can begin to shape your organisation's culture to make it the envy of your industry.
---
Latest publications
Dev Biol., 2016 Feb 24.
Compensatory embryonic response to allele-specific inactivation of the murine X-linked gene Hcfc1.
Minocha S, Sung TL, Villeneuve D, Lammers F, Herr W. – Center for Integrative Genomics, Génopode, University of Lausanne, Lausanne, Switzerland.   [read]
Proc Natl Acad Sci U S A., 2016 Feb 16.
Enhanced stability of tristetraprolin mRNA protects mice against immune-mediated inflammatory pathologies.
Patial S, Curtis AD, Lai WS, Stumpo DJ, Hill GD, Flake GP, Mannie MD, Blackshear PJ. – Signal Transduction Laboratory & Cellular and Molecular Pathology Branch, National Institute of Environmental Health Sciences, Research Triangle Park, NC, USA. Integrated Laboratory Systems, Research Triangle Park, NC, USA. East Carolina University Brody School of Medicine, Greenville, NC, USA. Duke University Medical Center, Durham, NC, USA.   [read]
Infect Immun., 2016 Jan 4.
Therapeutic Role of Interleukin 22 in Experimental Intra-abdominal Klebsiella pneumoniae Infection in Mice.
Zheng M, Horne W, McAleer JP, Pociask D, Eddens T, Good M, Gao B, Kolls JK. – University of Pittsburgh, Pittsburgh, PA, USA. Tulane University, New Orleans, LA, USA. Laboratory of Liver Diseases, National Institute on Alcohol Abuse and Alcoholism, National Institutes of Health, Bethesda, MD, USA.   [read]
---
Ozgene at TT2016
John Dixon, our Principal Scientist in Europe, is attending the 13th Transgenic Technology Meeting (TT2016) in Prague, 20 – 23 March. Contact us to arrange a meeting with John at the conference!
---

Frank's blog – Order within chaos
Think about a water particle in the ocean. Look at it on its own and you can't see much potential, but when a wave forms you can see a greater pattern emerge from the behaviour of many small particles. This is emergence. It lets us explore how we might grow and change into new areas. As an organisation, we want to exist in the space known as the edge of chaos, where there is maximum creativity, potential and adaptability but also stability.
---