The maternal brain
The maternal brain
In this issue
Feature
Australian Spring Special
Latest publications
Frank's blog
Timeline update
---
The maternal brain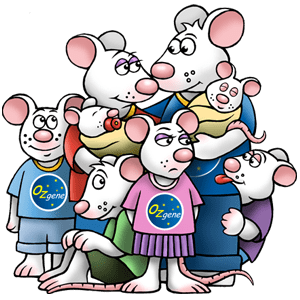 Physical changes in pregnancy are easily noticeable but the brain also undergoes some extraordinary modifications to prepare for pregnancy and lactation. These modifications activate changes in the expectant mother's body functions. The control of hormone secretion changes, resulting in increased appetite, a pause to the reproductive cycle, and the prevention of fever in response to infection, just to name a few. There is also an increase in the production of new neurons in the brain, contributing to changes in mood and behaviour.
Professor Dave Grattan at the University of Otago Centre for Neuroendocrinology (CNE) focuses on understanding the maternal brain and how the pregnancy hormones regulate the mother's behaviour and physiology. His group is specifically interested in the neuroendocrine functions of the hormone prolactin, a protein that in humans is best known for its role in enabling mammals to produce milk. Prolactin also signals the need for complementary adaptive changes in the brain. Prof. Grattan's particular areas of interest include the control of appetite and body weight, the role of prolactin in mood and behaviour changes, and plasticity in oxytocin neurons.
In a recent paper published in the Journal of Neuroscience, Prof. Grattan used a novel conditional deletion of the prolactin receptor (Prlr), utilising a mouse model generated by Ozgene. The study identified functional subpopulations in hypothalamic dopamine neurons. The population of neuroendocrine neurons involved in the control of prolactin secretion has commonly been considered uniform. The paper shows that approximately half of these neurons express GABA as well as dopamine, but these neurons are not necessary for the feedback regulation of prolactin secretion. The research suggests that the dopamine and GABA neurons in the arcuate nucleus form a subpopulation with a functional role that is different from the regulation of prolactin secretion.
In previous studies a full deletion of Prlr has resulted in infertility, which has prevented specific in vivo research of reduced Prlr expression during pregnancy. The new findings will enable Prof. Grattan and his group to target Prlr in specific tissues, in order to gain further insights into the function of Prlr during pregnancy. A better understanding of the maternal brain will enable researchers to identify specific causes and develop better therapies for pregnancy-related complications.
For more information on Prof. Grattan's research, please visit the CNE website and see the recent publication below.
For more information on Ozgene mouse models, please see Ozgene services.
---
Australian Spring Special

-10% saving
Winter may be coming in the Northern Hemisphere but it is spring in Australia! We are offering a 10% saving on knockout and knock-in mouse projects until the end of November 2016 (conditions apply). Contact us today for a confidential discussion on your project requirements.
---
Latest publications
FEATURED – J Neurosci. 2016 Aug 31.
Conditional Deletion of the Prolactin Receptor Reveals Functional Subpopulations of Dopamine Neurons in the Arcuate Nucleus of the Hypothalamus.
Brown RS, Kokay IC, Phillipps HR, Yip SH, Gustafson P, Wyatt A1, Larsen CM, Knowles P, Ladyman SR, LeTissier P, Grattan DR. – Otago School of Medical Sciences, University of Otago, Dunedin, NZ. University of Edinburgh, Edinburgh, UK. Maurice Wilkins Centre for Molecular Biodiscovery, Auckland, NZ.   [read]
J Immunol. 2016 Sep 1.
Critical Role of IL-22/IL22-RA1 Signaling in Pneumococcal Pneumonia.
Trevejo-Nunez G, Elsegeiny W, Conboy P, Chen K, Kolls JK. – Richard King Mellon Foundation Institute for Pediatric Research, Children's Hospital of Pittsburgh of UPMC, University of Pittsburgh, PA, USA.   [read]
---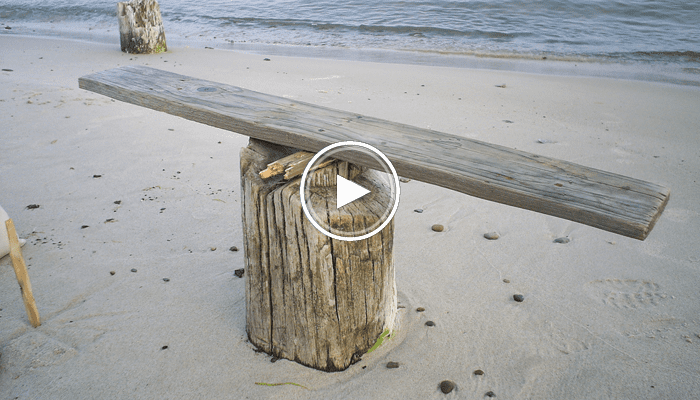 Frank's blog: Balancing curiosity
Last month I blogged about how to look at the world with curiosity. Why is this also important for a business? Let's look at a business that is NOT curious. It gains no new knowledge and there is no innovation, which will lead to decline and eventually 'extinction'. Many get stuck with what they do well and eventually fail because they are not sufficiently curious. Knut Haanaes discusses this in his TED talk…
---