Brain search
Brain search
In this issue
Feature
Australian Spring Special
Latest publications
Frank's blog
Timeline update
---
Brain search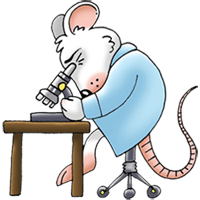 Neurodegenerative disease refers to a range of conditions that affect the neurons in the brain. Neurons are essential for the function of the nervous system and when they become damaged or die they can't be reproduced by the body. Neurodegenerative diseases are debilitating and incurable conditions, which lead to problems with movement and mental competence. The best known neurodegenerative diseases include Parkinson's, Alzheimer's and Huntington's disease.
Prof. Dr. Ulrich L. M. Eisel at the University of Groningen in The Netherlands studies the function of the tumour necrosis factor (TNF) in neurodegenerative diseases. TNF belongs to a family of molecules, which are able to induce various cellular responses from apoptotic cell death to proliferation and tissue remodelling. Prof. Dr. Eisel and his team have found that TNF and its receptors are primarily a protective and sensory system, which guides the tissue response to cellular stress. They have followed these molecular signalling mechanisms in specific brain cells in response to TNF and learned more about its role, especially in regards to TNF receptor signalling.
In a recent paper published in PNAS, Prof. Dr. Eisel and his colleagues investigate the role of two TNF receptors; TNFR1 and TNFR2. Previous research has shown the contrary effects of these receptors in the central nervous system; TNFR1 has been associated with inflammatory degeneration and TNFR2 with neuroprotection. The paper investigates the therapeutic potential of selective inhibition of TNFR1 and activation of TNFR2 in an Ozgene generated humanised TNFR mouse model of NMDA-induced acute neurodegeneration.
The research used ATROSAB, a human TNFR1-selective antagonistic antibody, and EHD2-scTNFR2, an agonist for human TNFR2. The co-administration of the two protected cholinergic neurons and their cortical projections against cell death and reverted the memory impairment associated with neurodegeneration. However, simultaneous blocking of TNFR1 and TNFR2 signalling negated the therapeutic effect.
These results uncover an essential role of TNFR2 in neuroprotection. The data also explains why anti-TNF therapeutics have not been successful in treating neurodegenerative diseases. The results suggest the use of next-generation TNFR-selective TNF therapeutics as a potentially effective approach. The development and testing of these new generation therapeutics is already underway by Prof. Dr. Eisel's collaborative partners.
For more information on Prof. Dr. Eisel's research, read the publication below and visit the University of Groningen website.
For more information on Ozgene mouse models, please see Ozgene services.
---
Australian Spring Special

Don't miss out on -10% off
Winter may be coming in the Northern Hemisphere but it is spring in Australia. We are offering a 10% saving on knockout and knock-in mouse projects until the end of November 2016 (conditions apply). Contact us today for a confidential discussion on your project requirements.
---
Latest publications
FEATURE – Proc Natl Acad Sci U S A. 2016 Oct 25.
Essential protective role of tumor necrosis factor receptor 2 in neurodegeneration.
Dong Y, Fischer R, Naudé PJ, Maier O, Nyakas C, Duffey M, Van der Zee EA, Dekens D, Douwenga W, Herrmann A, Guenzi E, Kontermann RE, Pfizenmaier K, Eisel UL. – University of Groningen, The Netherlands. University of Stuttgart, Germany. Semmelweis University, Budapest, Hungary. Baliopharm, Basel, Switzerland. [read]
Neurobiol Dis. 2016 Dec.
Progranulin overexpression in sensory neurons attenuates neuropathic pain in mice: Role of autophagy.
Altmann C, Hardt S1 Fischer C, Heidler J, Lim HY, Häussler A, Albuquerque B, Zimmer B, Möser C, Behrends C, Koentgen F, Wittig I, Schmidt MH, Clement AM, Deller T, Tegeder I. – Goethe-University Hospital, Frankfurt, Germany. Johannes Gutenberg University, Mainz, Germany. Ozgene Pty Ltd, Bentley, WA, Australia. [read]
Sci Rep. 2016 Oct 12.
An essential developmental function for murine phosphoglycolate phosphatase in safeguarding cell proliferation.
Segerer G, Hadamek K, Zundler M, Fekete A, Seifried A, Mueller MJ, Koentgen F, Gessler M, Jeanclos E, Gohla A. – University of Würzburg, Würzburg, Germany. Ozgene Pty Ltd, Bentley, WA, Australia. [read]
PLoS One. 2016 Oct 27.
Humanizing the Protease-Activated Receptor (PAR) Expression Profile in Mouse Platelets by Knocking PAR1 into the Par3 Locus Reveals PAR1 Expression Is Not Tolerated in Mouse Platelets.
French SL, Paramitha AC, Moon MJ, Dickins RA, Hamilton JR. -Australian Centre for Blood Diseases, Monash University, Melbourne, Australia. [read]
---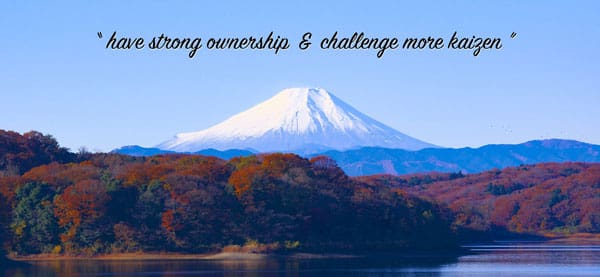 Frank's blog: Response from Sensei-San
My last blog was about an exciting visit by a Lean Sensei with 40 years of experience. After reading the blog, Sensei-san responded with further insights on 5M1E, standard work and the 5 Whys root cause analysis, which I am sharing as a guest blog…
---