Revisiting Niemann-Pick Type C
Revisiting Niemann-Pick Type C
In this issue
Feature
Latest publications
Ozgene on the move
Frank's blog
Timeline update
---
Revisiting Niemann-Pick Type C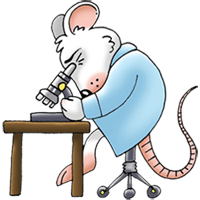 Back in 2011, Ozgene created two mouse models for the Hempel family, whose twin daughters suffer from a rare genetic cholesterol condition called Niemann-Pick Type C (NPC). This severe condition is often referred to as childhood Alzheimer's. It causes cholesterol to build up in cells to toxic levels, leading to the loss of motor skills and other life-threatening complications. NPC is caused mainly by mutations in the NPC1 gene. The 'Imagine' and 'Pioneer' mouse models carry NPC1 mutations found in the Hempel family.  The Hempels were determined to find a cure for their daughters. They wanted to invigorate NPC research by making the mouse models available for researchers around the world.
Several researchers have since taken the Hempels up on their offer. Among them are Dr. Daniel Grinberg and Dr. Lluïsa Vilageliu from the Department of Genetics at the University of Barcelona in Spain who first contacted Ozgene in 2013 regarding the mouse models. Drs. Grinberg and Vilageliu study NPC and other lysosomal storage disorders, which are a group of inherited conditions caused by mutations in genes coding for lysosomal enzymes. Their work is focused on identifying and characterising molecular defects in the genes responsible for the disorders and investigating new therapeutic strategies.
Drs. Grinberg and Vilageliu had previously characterised the 'Imagine' mouse line, which has a deep intronic point mutation (c.1554-1009 G > A) in NPC1 that generated a pseudoexon, which could be corrected at the cellular level using antisense oligonucleotides. In their recent Scientific Reports paper, they further characterised two mouse models Npc1imagine/imagine and Npc1imagine/pioneer. One of the mouse lines is homozygous for the Imagine (c.1554-1009 G > A) point mutation and the other is compound heterozygous for the 'Imagine' and 'Pioneer' (c.1920delG) mutations.
Both mouse models recapitulated the characteristics of NPC. Lipid analysis performed by the Grinberg and Vilageliu team revealed accumulation of cholesterol in the liver and sphingolipids in the brain. Tremor and ataxia were displayed by both mouse models at 7-8 weeks of age. Behavioural tests carried out on the mice showed impaired motor skills, hyperactivity, reduced anxiety-like behaviour and impaired learning and memory function. These characteristics were in line with previously reported in NPC animal models and human patients. Based on the analysis, Drs. Grinberg and Vilageliu concluded Npc1imagine/imagine and Npc1imagine/pioneer mice to be valuable models for NPC. In addition, these models are the first to carry a pseudoexon-generating mutation and therefore represent an essential tool for assessing the effectiveness of specific splicing-targeted therapies against NPC.
For more information on the Hempel family, visit the Addi & Cassi Fund website and watch a recent BBC video. To learn more about the research into lysosomal storage disorders, read the paper below.
To discuss how Ozgene mouse models can help your research into rare genetic disorders, please contact us.
---
Latest publications
FEATURED – Sci Rep. 2017 Feb 7.
New murine Niemann-Pick type C models bearing a pseudoexon-generating mutation recapitulate the main neurobehavioural and molecular features of the disease.
Gómez-Grau M, Albaigès J, Casas J, Auladell C, Dierssen M, Vilageliu L, Grinberg D. – University of Barcelona; Institut de Biomedicina de la UB (IBUB)-Institut de Recerca Sant Joan de Déu (IRSJD); Centre for Biomedical Research on Rare Diseases (CIBERER); Barcelona Institute of Science and Technology; Departament de Química Biomèdica, Institut de Química Avançada de Catalunya (IQAC-CSIC); Pompeu Fabra University (UPF), Barcelona, Spain. [read]
J Control Release. 2017 Mar 11.
Endogenous inspired biomineral-installed hyaluronan nanoparticles as pH-responsive carrier of methotrexate for rheumatoid arthritis.
Alam MM, Han HS, Sung S, Kang JH, Sa KH, Al Faruque H, Hong J, Nam EJ, Kim IS, Park JH, Kang YM. – Kyungpook National University Hospital 130 Dongdeok-ro, Junggu, Daegu; Sungkyunkwan University, Suwon; Kyungpook National University School of Medicine, Daegu; Sungkyunkwan University, Suwon, Republic of Korea. [read]
---
Ozgene on the move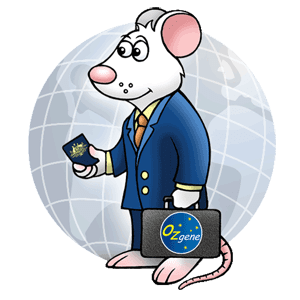 Our CEO, Dr. Frank Koentgen, is currently travelling in the US. You can still catch him at the Shingo International Conference in Atlanta, GA, until 28 April. The following week he is visiting clients in San Francisco, CA, together with Dr. Roger Askew, our Principal Scientist in North America. Frank will also stop over in Sydney 5-8 May. Please let us know if you'd like to meet with Frank in any of these locations.
---

Frank's blog: Be mindful at the gemba
'Gemba walk' is a Japanese term used by Toyota to describe a walk through the workplace. The intent is to observe the processes and people while the actual work is being performed. This is opposed to sitting in a meeting room and discussing what everyone thinks might happen at the workplace.
---