Sending 'Hobit' on a quest
Sending 'Hobit' on a quest
In this issue:
– Feature
– Latest publications
– COVID-19 testing update
– Kick-start colonies with goGermline™
– Timeline update
---
Sending 'Hobit' on a quest
Insights into secondary T cell responses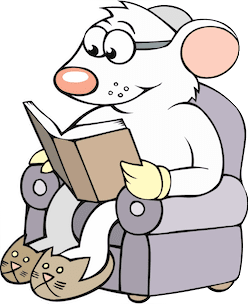 In the midst of the COVID-19 pandemic, we are more aware than ever about how exposed our bodies are to viruses, bacteria and other pathogens. They can enter the body through barrier tissues, such as the skin, lungs and intestine. Specialised immune cells – called tissue-resident memory CD8+ T (TRM) cells – are formed in the barrier tissues in response to these infections. TRM cells remain in the tissues and act as local guardians against subsequent infections, which trigger a faster immune response than the initial infection. The reasons for this accelerated response have not yet been fully understood.
Klaas van Gisbergen, PhD is a researcher at Sanquin Research and Landsteiner Laboratory at the Amsterdam UMC of the University of Amsterdam. His research focuses on understanding co-stimulation and transcriptional control of T cell differentiation. He studies the role of transcription factors in TRM cell development using mouse models and their impact on immune responses of human CD8+ T cells.
In a recent paper published in Nature Immunology, Felix Behr and Loreto Parga-Vidal of the van Gisbergen laboratory utilised a unique lineage tracer mouse model with a TRM-defining transcription factor homolog of Blimp-1 in T cells (Hobit) to study TRM cell responses after reinfection. They found that the T cells in the tissue quickly reacted to reinfection and expanded locally. This accelerated immune response started locally in the infected tissue instead of the lymph nodes. Some of the local T cells also left the tissue and moved into the bloodstream in response to the secondary infection, contributing to immune responses throughout the body. These tissue-experienced T cells remained in the blood long after the pathogen was cleared.
Dr van Gisbergen and his colleagues found that the T cells in the blood with a history of tissue residence provided improved protection against subsequent infections. Their results suggest that during a second infection, the immune response initiates within the tissue and then extends throughout the body. This process enhances the immune repertoire, allowing the immune system to respond to invading pathogens more efficiently. These findings may have important implications for many fields of immunology, including novel cancer therapies that rely on the responses of T cells from tumour tissues, such as adoptive cell therapy (ACT).
For more information on Dr van Gisbergen's research, read the publication below or visit the Sanquin website.
For information on Ozgene mouse models, visit Ozgene services.
---
Latest publications
Nat Immunol. 2020 Jul 13. – FEATURED
Tissue-resident memory CD8+ T cells shape local and systemic secondary T cell responses. Behr FM, Parga-Vidal L, Kragten NAM, van Dam TJP, Wesselink TH, Sheridan BS, Arens R, van Lier RAW, Stark R, van Gisbergen KPJM – the Netherlands, USA. [read]
Nat Commun. 2020 Jun 15.
A Self-Sustaining Endocytic-Based Loop Promotes Breast Cancer Plasticity Leading to Aggressiveness and Pro-Metastatic Behavior. Schiano Lomoriello I, Giangreco G, Iavarone C, Tordonato C, Caldieri G, Serio G, Confalonieri S, Freddi S, Bianchi F, Pirroni S, Bertalot G, Viale G, Disalvatore D, Tosoni D, Malabarba MG, Disanza A, Scita G, Pece S, Pilcher BK, Vecchi M, Sigismund S, Di Fiore PP. – Italy, USA. [read]
Brain Res. 2020 Jun 15.
Antinociceptive Effects of Potent, Selective and Brain Penetrant Muscarinic M 4 Positive Allosteric Modulators in Rodent Pain Models. Grauer SM, Sanoja R, Poulin D, Rashid H, Jochnowitz N, Calhoun M, Zwilling D, Varty GB, Rosahl TW, Meziane H, Mittlelhaeuser C, Mazzola R, Morrow J, Smith SM, Henze D, Marcus J. – USA, Canada, France. [read]
Acta Med Okayama. 2020 Jun.
Dkk3/REIC, an N-glycosylated Protein, Is a Physiological Endoplasmic Reticulum Stress Inducer in the Mouse Adrenal Gland. Fujita H, Bando T, Oyadomari S, Ochiai K, Watanabe M, Kumon H, Ohuchi H. – Japan. [read]
Cell Metab. 2020 May 26.
Defined p16High Senescent Cell Types Are Indispensable for Mouse Healthspan. Grosse L, Wagner N, Emelyanov A, Molina C, Lacas-Gervais S, Wagner KD, Bulavin DV. – France. [read]
Neuroscience. 2020 May 13.
Pro-BDNF Knockout Causes Abnormal Motor Behaviours and Early Death in Mice. Li H, Lin LY, Zhang Y, Lim Y, Rahman M, Beck A, Al-Hawwas M, Feng S, Bobrovskaya L, Zhou XF. – Australia, China. [read]
---
COVID-19 testing update
We let you know earlier about CTMH Doctors Hospital in the Cayman Islands approaching Ozgene to set up a COVID-19 testing facility. Ozgene's organisational capability support has enabled the testing facility to provide test results within 5 hours of a sample being taken, sometimes even as rapidly as 90 minutes! Watch a video produced by Cayman Compass and see if you can spot Ozgene CEO Dr Frank Koentgen very hands-on in the lab explaining the test results.
---
Kick-start colonies with goGermline™
Many animal facilities have put things on hold during the pandemic. If you have ES cells waiting to be turned into mice, goGermline by Ozgene® is a fast and efficient way to generate 100% ES cell-derived offspring. You can send your ES cells to Ozgene or order goGermline embryos to be used in your facility. You can choose 20, 25 or 50 embryos/vial, depending on your preference.