Advances in antitumour immunity
Advances in antitumour immunity
In this issue:
– Feature
– Latest publications
– Celebrating 21st Birthday
– 5% mouse model rebate
– Timeline update
---
Advances in antitumour immunity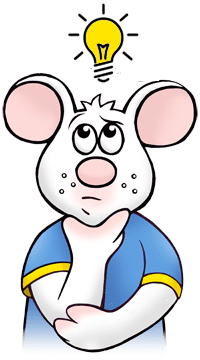 An important function of the immune system is its ability to recognise and attack foreign cells without damaging normal cells. It does so with the help of immune checkpoints, which are molecules on certain immune cells that need to be activated or inactivated to start an immune response. One such checkpoint is the PD-1:PD-L1 protein pair found on T cells and cancer cells. Checkpoints are sometimes utilised by cancer cells as a defence against an immune system attack. To overcome this, drugs called Immune Checkpoint Inhibitors (ICI) have been developed to block checkpoints, allowing T cells to eliminate cancer cells more efficiently.
Vassiliki A. Boussiotis, MD, PhD is a Professor at the Beth Israel Deaconess Medical Center and Harvard Medical School. Her research group is also part of hematopoietic stem cell transplantation research team at the Dana-Farber/Harvard Cancer Center (DF/HCC). The Boussiotis group investigates mechanisms and signalling pathways involved in regulation of activating and inhibitory T cell responses. One of the major goals of the Boussiotis group is to translate their findings from basic T cell biology into novel approaches for the induction of antitumour immunity.
The group noted that 60–70% of cancer patients do not respond to ICI used for cancer immunotherapy, possibly due to profound systemic and local immunosuppression, which is mediated partly by myeloid cells. They wanted to investigate how PD-1 might regulate the production of myeloid cells and the metabolic reprogramming of myeloid progenitors and effector myeloid cells in mouse models of cancer.
In a study published in Science Immunology, the Boussiotis group investigated the role that the expression of PD-1 in different cell types plays in antitumour immunity. The role of myeloid-specific versus T cell-specific PD-1 ablation on antitumour immunity has remained unclear because most studies have used either PD-1-blocking antibodies or complete PD-1 knockout mice. For this study, a conditional allele was generated which allowed myeloid-specific or T cell-specific targeting of the PDCD1 gene. The study found that granulocyte/macrophage progenitors (GMPs), which accumulate during cancer-driven emergency myelopoiesis and give rise to myeloid-derived suppressor cells (MDSCs), express PD-1. Tumour growth was reduced in the myeloid-specific PD-1 knockout mice, even though PD-1 was expressed in T cells. The levels of GMPs and MDSCs were reduced, while systemic output of effector myeloid cells was increased. On the other hand, the T cell-specific PD-1 knockout did not alter the myeloid compartment, the percentage of tumour-infiltrating effector memory T cells or T cell effector function. Consequently, the myeloid-specific PD-1 knockout decreased tumour growth more effectively than the T cell-specific PD-1 knockout. Hence, blocking PD-1 signalling in myeloid cells appears to be essential for antitumour immunity.
These findings unravel a potential key mechanism behind the PD-1 blockade and could represent substantial advances in cancer immunotherapy. The significance of this study is already evident, as the full article on Science Immunology has been utilised more than 32,000 times since its publication earlier this year. For more information on Prof. Boussiotis's research, please see the publication below or visit the DF/HCC website.
For information on Ozgene mouse models, visit Ozgene services.
---
Latest publications
Sci Immunol. 2020 Jan 3. – FEATURED
Targeted deletion of PD-1 in myeloid cells induces antitumor immunity. L Strauss, MAA Mahmoud, JD Weaver, NM Tijaro-Ovalle, A Christofides, Q Wang, R Pal, M Yuan, J Asara, N Patsoukis, VA Boussiotis. – USA. [read]
Cell Rep. 2020 Sep 15.
Adipocyte Reprogramming by the Transcriptional Coregulator GPS2 Impacts Beta Cell Insulin Secretion. K Drareni, R Ballaire, F Alzaid, A Goncalves, C Chollet, S Barilla, JL Nguewa, K Dias, S Lemoine, JP Riveline, R Roussel, E Dalmas, G Velho, E Treuter, JF Gautier, N Venteclef. – France. [read]
Sci Rep. 2020 Sep 3.
Mutation of regulatory phosphorylation sites in PFKFB2 worsens renal fibrosis. M Lee, G Harley, M Katerelos, K Gleich, MA Sullivan, A Laskowski, M Coughlan, SA Fraser, P Mount, DA Power. – Australia. [read]
Curr Protoc Immunol. 2020 Sep.
Characterization of Anaphylatoxin Receptor Expression and C3a/C5a Functions in Anaphylatoxin Receptor Reporter Mice. Y Laumonnier, CM Karsten, G Köhl, J Köhl. – Germany, USA. [read]
Antioxidants (Basel). 2020 Jul 27.
BVR-A Deficiency Leads to Autophagy Impairment through the Dysregulation of AMPK/mTOR Axis in the Brain-Implications for Neurodegeneration. C Lanzillotta, I Zuliani, C Vasavda, SH Snyder, BD Paul, M Perluigi, F Di Domenico, E Barone. – Italy, USA. [read]
Cell Host Microbe. 2020 Jul 16.
Antibody Feedback Limits the Expansion of B Cell Responses to Malaria Vaccination but Drives Diversification of the Humoral Response. HA McNamara, AH Idris, HJ Sutton, R Vistein, BJ Flynn, Y Cai, BKL Sim, SL Hoffman, M Bonsignori, RA Seder, IA Cockburn. – Australia, USA. [read]
---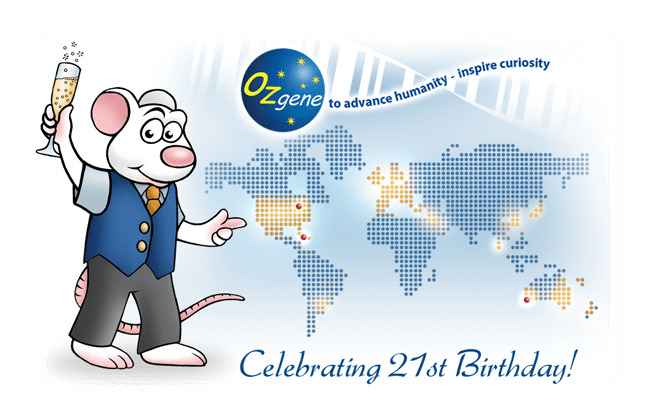 We have been providing global mouse model services from Perth, Australia since 1999 and from Indianapolis, USA since 2019. Celebrate our 21st birthday with us and read Ozgene's full story!
---
End 2020 on a high note with
5% mouse model rebate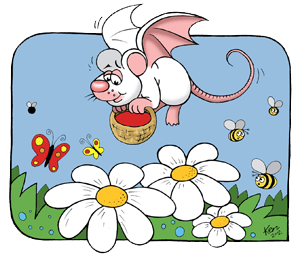 Order a new mouse model by the end of the year and get 5% of the model creation fee as a rebate to be used for any additional mouse model services, such as:
✓ Breeding cohorts
✓ Gene expression analysis
✓ Cryopreservation