What happens when you mix a little hope with curiosity?
What happens when you mix a little hope with curiosity?
In this issue
– Feature
– Latest publications
– Updates
---
What happens when you mix a little hope with curiosity?
As scientists, we are motivated by our curiosity. This curiosity can be attributed to great advances in humanity, or at least that is our hope. Hope can go a long way when hope is all you have.
Meet the Hempel family – Chris, Hugh, and their identical twin 10 year old daughters, Addi and Cassi. The Hempel's are a family driven by hope. You see, Addi and Cassi are afflicted with a fatal genetic cholesterol condition called Niemann-Pick Type C. Niemann-Pick Type C is frequently referred to as "Childhood Alzheimer's," and causes children to slowly lose their motor skills and then their minds. Rarely do children with Niemann-Pick Type C live past their teenage years.
Let that last sentence sink in for a while. With only 500 reported cases worldwide, not a lot is known about this ultra rare genetic cholesterol disease. That is why Addi and Cassi's parents embraced all the hope they could muster and sought out ways to search for a cure for Niemann-Pick Type C. In doing so, they have invigorated research on this very rare disease.
Ozgene is honoured to be a part of their hope by successfully creating two lines of mice, "Imagine" and "Pioneer." These mice are now available for researchers around the world to access; researchers who, like Chris and Hugh Hempel, are on a mission to find a cure for Niemann-Pick Type C. This is another step in the right direction for Addi and Cassi, along with other children just like them.
These personalized mice could even help scientists and researchers learn more about common diseases. Many researchers believe that Niemann Pick Type C and Alzheimer's are connected due to similar cholesterol and lipid issues in the brain, while virus researchers have discovered that the Niemann Pick Type C gene is the key transportation gene in the body that helps both HIV-AIDS and Ebola viruses infect humans. These mice could advance humanity.
To learn more about the Hempel family visit the Addi & Cassi Fund website or the Wall Street Journal for a recent feature article on the family's efforts.
To learn more about Ozgene mouse models, visit the Ozgene website.
---
Our customers publish more often
The team at Ozgene has over two decades of experience creating customised knockout mice for pivotal medical research globally. Over 200 scientific publications are based on research using Ozgene mice. Be the next to be published, choose experience, choose Ozgene!
Hum Mol Genet. 2013 Nov 15.
Transmembrane water-flux through SLC4A11: a route defective in genetic corneal diseases.
Vilas GL, Loganathan SK, Liu J, Riau AK, Young JD, Mehta JS, Vithana EN, Casey JR. University of Alberta, Edmonton, Canada. [read]
PLoS One. 2013 Nov 6.
Targeted inactivation of dipeptidyl peptidase 9 enzymatic activity causes mouse neonate lethality.
Gall MG, Chen Y, Vieira de Ribeiro AJ, Zhang H, Bailey CG, Spielman DS, Yu DM, Gorrell MD. University of Sydney, New South Wales, Australia. [read]
"I selected Ozgene because it has a top reputation for having the latest technology and high competence. The mouse can provide fundemental information on the in vivo functions of the DPP9 protease that are not otherwise possible."
– Prof. Mark Gorrell, The University of Sydney, Australia
Nat Med. 2013 Nov 3.
Single phosphorylation sites in Acc1 and Acc2 regulate lipid homeostasis and the insulin-sensitizing effects of metformin.
Fullerton MD, Galic S, Marcinko K, Sikkema S, Pulinilkunnil T, Chen ZP, O'Neill HM, Ford RJ, Palanivel R, O'Brien M, Hardie DG, Macaulay SL, Schertzer JD, Dyck JR, van Denderen BJ, Kemp BE, Steinberg GR. McMaster University, Hamilton, Ontario, Canada. [read]
Invest Ophthalmol Vis Sci. 2013 Sep 27.
Mice with a targeted disruption of Slc4a11 model the progressive corneal changes of congenital hereditary endothelial dystrophy.
Han SB, Ang HP, Poh R, Chaurasia SS, Peh G, Liu J, Tan DT, Vithana EN, Mehta JS. Singapore National Eye Centre, Singapore. [read]
---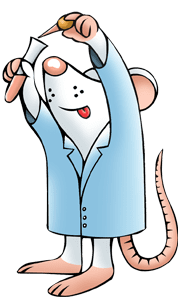 Mouse phenotyping
Ozgene now offers full-service phenotyping that provides you with fast results in order to maximise your project. For our wide range of options, go to phenotyping services on our website.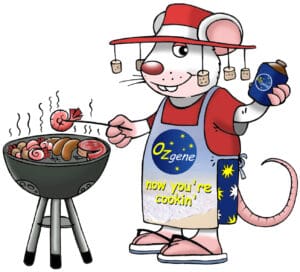 Did you know?
Ozgene's CEO is passionate about Lean Management. Ozgene's Lean Journey started in 2009 in order to deliver the highest quality services and shortest lead times to our customers.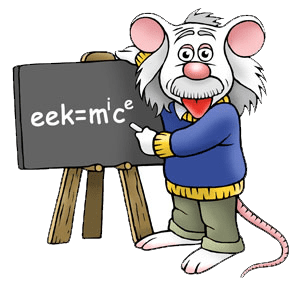 Geneoz VMS
We make it easy for you to know the location, genotype, history, project allocation, health status and husbandry requirements of each and every animal in your Vivarium. Contact us for a free trial of the Geneoz Vivarium Management System!