Call Us Scent O' Mental
Call Us Scent O' Mental
In this issue
– Feature
– Latest publications
– Updates
---
Call Us Scent O' Mental
We would like to congratulate Ozgene's long-term customer, Dr. Peter Mombaerts, on his recent TEDxBrussels Talk on Targeting Olfaction in mice.
Dr. Mombaerts is the Director of the Max Planck Research Unit for Neurogenetics in Frankfurt, Germany. His research focuses on the neurobiology of smell in mice with a special interest in how the brain is wired to recognise each smell. Ozgene has been working with Dr. Mombaerts for a number of years supplying mouse models for his research.
Check out Dr. Mombaerts' talk here and don't skip out on the end.
---
Our customers publish more often
The team at Ozgene has over two decades of experience creating customised knockout and knockin mice for pivotal medical research globally. Over 200 scientific publications are based on research using Ozgene mice. Be the next to be published, choose experience, choose Ozgene.
Hepatology. 2013 Dec 21.
Hepatocyte specific HMGB1 deletion worsens the injury in liver ischemia/reperfusion: A role for intracellular HMGB1 in cellular protection.
Huang H, Nace GW, McDonald KA, Tai S, Klune JR, Rosborough BR, Ding Q, Loughran P, Zhu X, Beer-Stolz D, Chang EB, Billiar T, Tsung A. University of Pittsburgh Medical Center, Pennsylvania, USA. [read]
Infect Immun. 2013 Dec 16.
The role of Dectin-2 for host defense against systemic infection with Candida glabrata.
Ifrim DC, Bain JM, Reid DM, Oosting M, Verschueren I, Gow NA, van Krieken JH, Brown GD, Kullberg BJ, Joosten LA, van der Meer JW, Koentgen F, Erwig LP, Quintin J, Netea MG. Radboud University Nijmegen Medical Centre, The Netherlands. [read]
"The dectin-2 KO mice, generated by Ozgene, were instrumental to be able to assess the role of the dectin-2 receptor in the in-vivo models of infection."
– Prof. Dr. Mihai Netea, Radboud University Nijmegen Medical Centre
PLoS One. 2013 Nov 28
Normal Autophagic Activity in Macrophages from Mice Lacking Gαi3, AGS3, or RGS19.
Vural A, McQuiston TJ, Blumer JB, Park C, Hwang IY, Williams-Bey Y, Shi CS, Ma DZ, Kehrl JH. National Institute of Allergy and Infectious Diseases, NIH, Maryland, USA. [read]
Allergy. 2013 Nov 25.
Eosinophil activities modulate the immune/inflammatory character of allergic respiratory responses in mice.
Jacobsen EA, Lesuer WE, Willetts L, Zellner KR, Mazzolini K, Antonios N, Beck B, Protheroe C, Ochkur SI, Colbert D, Lacy P, Moqbel R, Appleton J, Lee NA, Lee JJ. Mayo Clinic Arizona, USA. [read]
---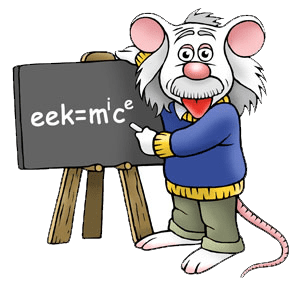 Geneoz VMS
We make it easy for you to know the location, genotype, history, project allocation, health status and husbandry requirements of each and every animal in your Vivarium. Contact us for a free trial of the Geneoz Vivarium Management System!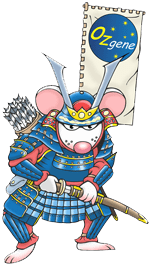 Did you know?
Ozgene's CEO is passionate about Lean Management. Ozgene's Lean Journey started in 2009 in order to deliver the highest quality services and shortest lead times to our customers.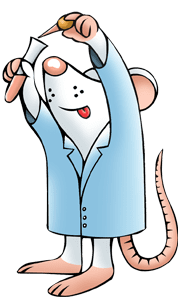 Mouse phenotyping
Ozgene now offers full-service phenotyping that provides you with fast results in order to maximise your project. For our wide range of options, go to phenotyping services on our website.